Scubalov.in recently took a vital step in its journey by becoming a PADI 5 Star IDC Center. This was done in collaboration with Mark Soworka and his company Dive Careers. Mark is arguably the worlds most experienced Platinum Course Director with almost 30 years of experience training instructors around the world and associating with him has been a privilege and a great learning for us at Scubalov.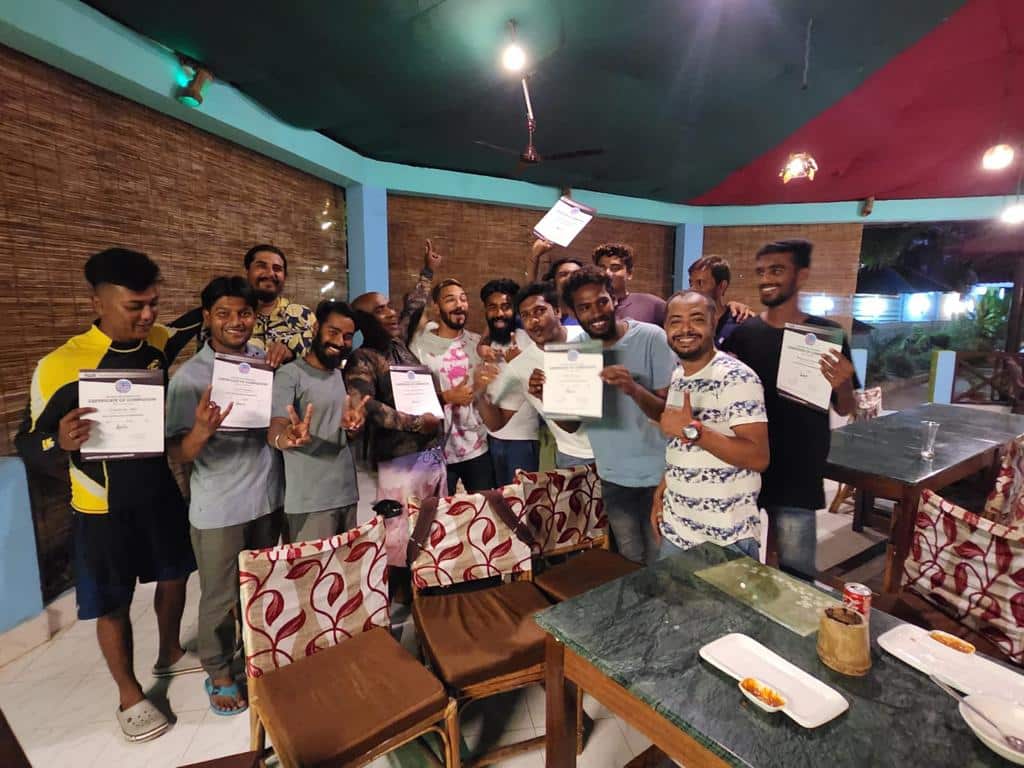 PREPARATION & IN HOUSE PROFESSIONAL INSTRUCTOR TRAINING AT SEA SHELL RESORT
We started small with a one Candidate IDC in November 2022 but this was a great way for us to test our resources and streamline the process for bigger IDCs in the future. With the assistance of Sea Shell Resort, we have access to their world class Conference Hall for use as our classroom. This coupled with the convenient access to a private house reef for Confined and Open Water Training has put us in an ideal position to conduct Pro Training in the Andamans.
Our next IDC concluded recently in May 2023 and it was a resounding success. With 13 candidates, this was one of the largest PADI IDCs conducted in the Andaman Islands. We had candidates from various dive centers across the Island as well as the mainland join for this course and this created a very diverse group of candidates of different ages, backgrounds, and different levels of dive experience. We started Prep with our In-House Master Instructor and a Staff Instructor Student, a week prior to the official start of the IDC. This preparation period allowed us to review essential theory, general standards and procedures, skill demonstrations and Rescue skills with candidates to get them ready for the IDC with Mark. The candidates hugely benefitted from this Prep as it allowed them to ease into the schedule of an IDC and understand theoretical concepts and standards in detail as well as start with some practice exams.
IDC Schedule
Following this, Mark Soworka arrived with Aaron, his son who is also a Staff Instructor and the IDC commenced with all the candidates raring to go. We had a busy 2 weeks with the candidates as a large group meant a lot of extra work in preparing the candidates well. But we were well staffed with Mark, Aaron, Dhruv and Karan to help the candidates with their theory, skills and presentations. The IDC candidates were taught and later practiced on 6 components over the 2 weeks. These were-
Knowledge Development Presentations
Teaching Presentations in Confined Water
Teaching Presentations in Open Water
Skill Demonstrations and Rescue Scenarios
Theory Exams and Systems, Standards and Procedures
EFR Instructor Training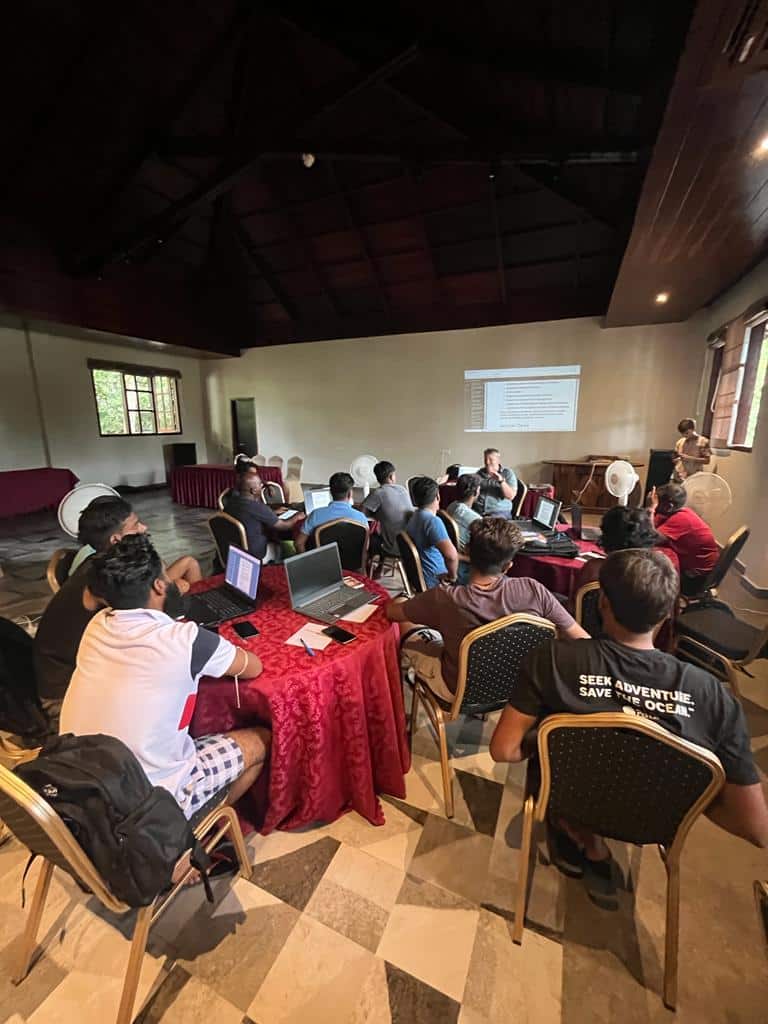 Most days, we spent the first half of the day in the water working on the In Water components of the IDC, namely, Confined & Open Water Presentations, Skills Demonstrations and Rescue Skills Practice. The afternoons were usually in the classroom viewing the various workshops and presentations on the IDC, working on theory, Knowledge Development Presentations and EFRI Training.
Our IDC at Scubalov has a schedule created for the 2 weeks that clearly outlines everyday of In water, Classroom and Home Work. This allows our candidates to prepare In advance and be clear on all their requirements for the coming days. This schedule also included Specialty Training towards the Conclusion of the two weeks for those who were looking to become Specialty Instructors and MSDTs in the future. We had a good number of Specialty Instructor Training this time with almost 40 Specialty Instructor ratings issued by Mark on this IDC.
Instructor Examination
These two weeks culminated with a 2-day Instructor Examination (IE) where an external examiner from PADI comes in to test candidates on the 6 components they have been working on during the IDC. Our candidates went into this examination with a confident, prepared mindset and all of them came out with flying colors. All 13 candidates scored extremely well on their written exams, in-water presentations and classroom presentations and in no time, we welcomed thirteen new instructors to the Island. This was an extremely proud moment not just for Mark, Aaron, Karan, and myself, but also for the entire staff at Scubalov who encouraged the candidates on through these nerve-wracking times.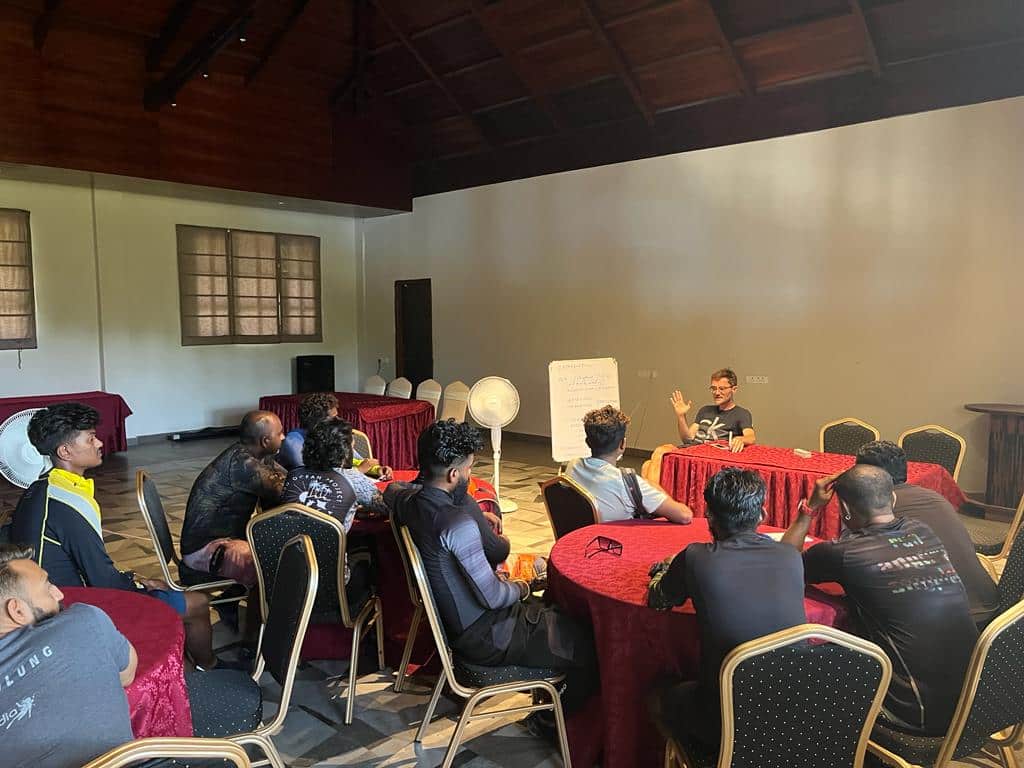 PROFESSIONAL TRAINING AT SCUBALOV.IN : PADI DIVE MASTER & OPEN WATER SCUBA INSTRUCTOR
With Scubalov now conducting two successful IDCs within 8 months of becoming an IDC Center, we are looking to make a big foray into Professional Training at Havelock and Neil. We aim to make Scubalov a center for excellence in Pro training in this country and indeed the world. This begins with the foundation of a healthy specialty training program, our customized Divemaster training program, IDCs as well as Specialty Instructor and Staff Instructor Training. We plan to create a strong base with Divemaster training and contribute toward the flow of high-quality Dive Professionals into the Industry. Our aim with Instructor Training will be to offer optional internships post certification, to team- teach with our highly qualified staff and learn the ropes while being guided by the some of the best Instructors in the country. This will, undoubtably make our Instructors and DMs much more employable and truly valuable in the industry. We have also expanded our team with the addition of one additional Staff Instructor to assist on Divemaster Training, several new specialty instructors to train students and new Divemasters to further raise the standards of diving in our dive center.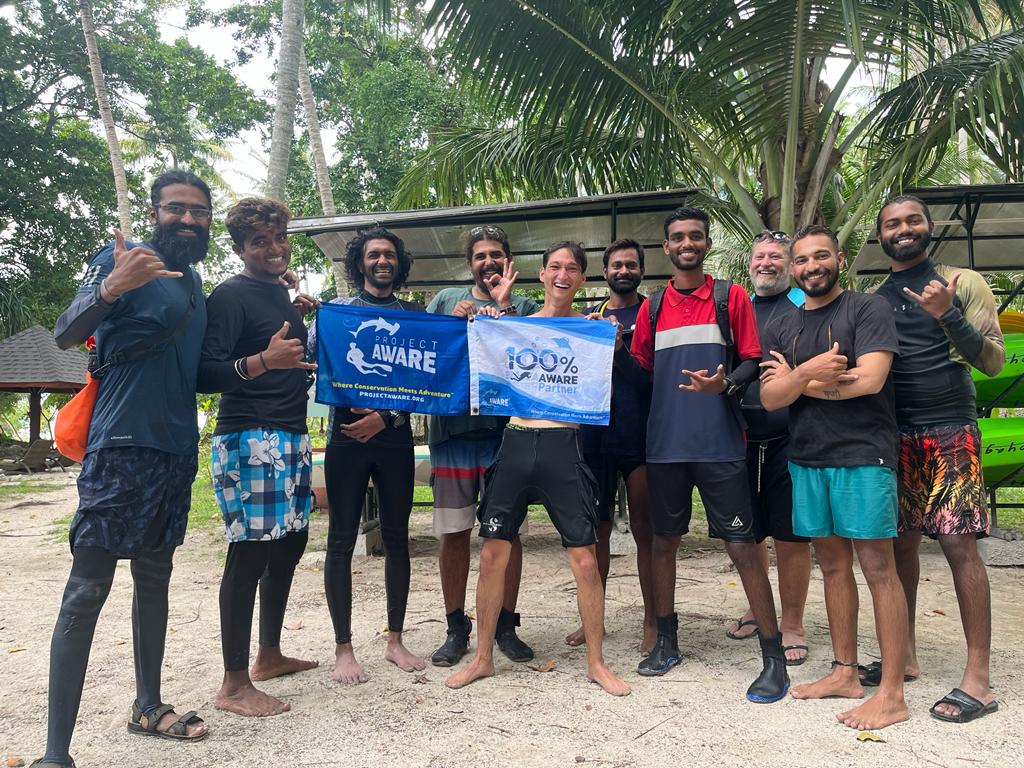 In the end, we would like to welcome you with open arms and warm friendly smiles to come train to be Dive Professionals in this raw, undiscovered and stunningly beautiful land called the Andaman Islands (Havelock and Neil). We are constantly finding things here that blow our minds even after decades of diving here! Come become a part of the Adventure and join the family at Scubalov. We look forward to seeing you here soon!
Warm Regards and Happy Bubbles!
Dhruv Sirohi
PADI Master Instructor/ EFR Instructor Trainer
Head of Professional Development.