We are a PADI 5 Star Dive Center located on the remote Andaman Islands of Havelock and Neil, India. We also conduct all diving activities in sunny Goa and pool training in both Mumbai and Goa. The Scubalov family is made up of a bunch of ocean warriors who have each surrendered wholly to their love of the alien underwater world and its preservation. Our mission is to introduce this world to as many as we can through scuba diving and infect you with our love for it. We aspire to kindle your connection with nature and truly believe that no diver or course is ever the same. Therefore, you can trust us to keep your individualities in mind while you embark on personal, safe and incredibly enjoyable underwater adventures with us.
Hailing from the land of Chocolate, Jurgen came to India in 2004 looking to add some spice to his life. This PADI Master Scuba Diver Trainer (MSDT) and SSI Advanced Open Water Instructor (AOWI) backpacked throughout the country before docking in Havelock, where he gave birth to Scubalov. With more than 15 years' experience and a background in engineering and economics this left brained instructor is a patient perfectionist and a great problem solver. If there is one thing Jurgen loves more than diving, it is passing on his love for diving. This master of Zen is known to possess calm as boundless as the deep ocean.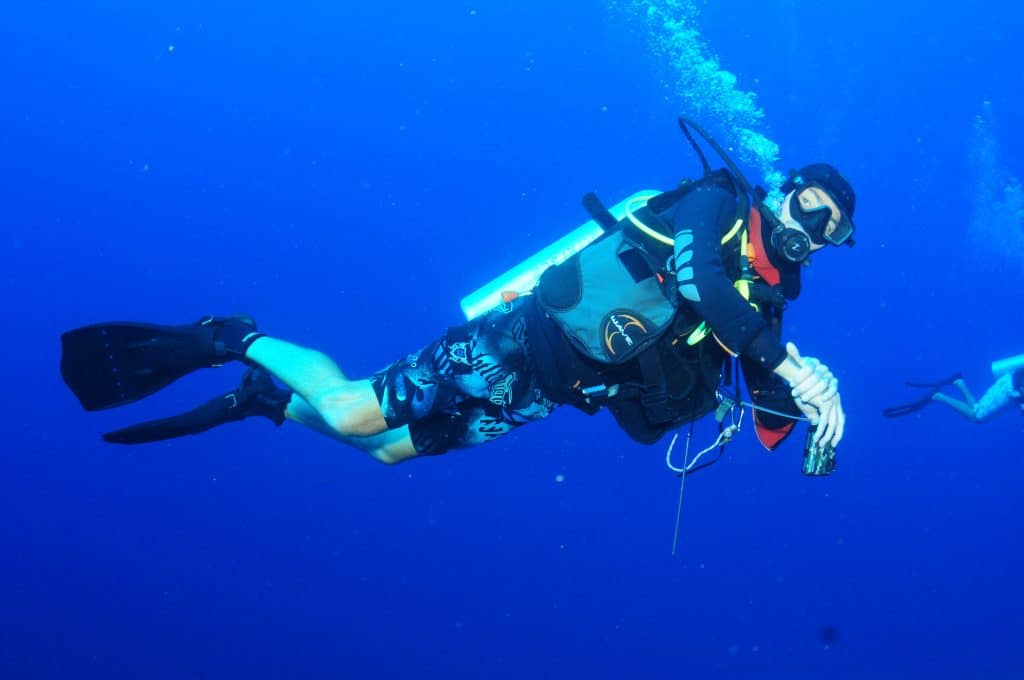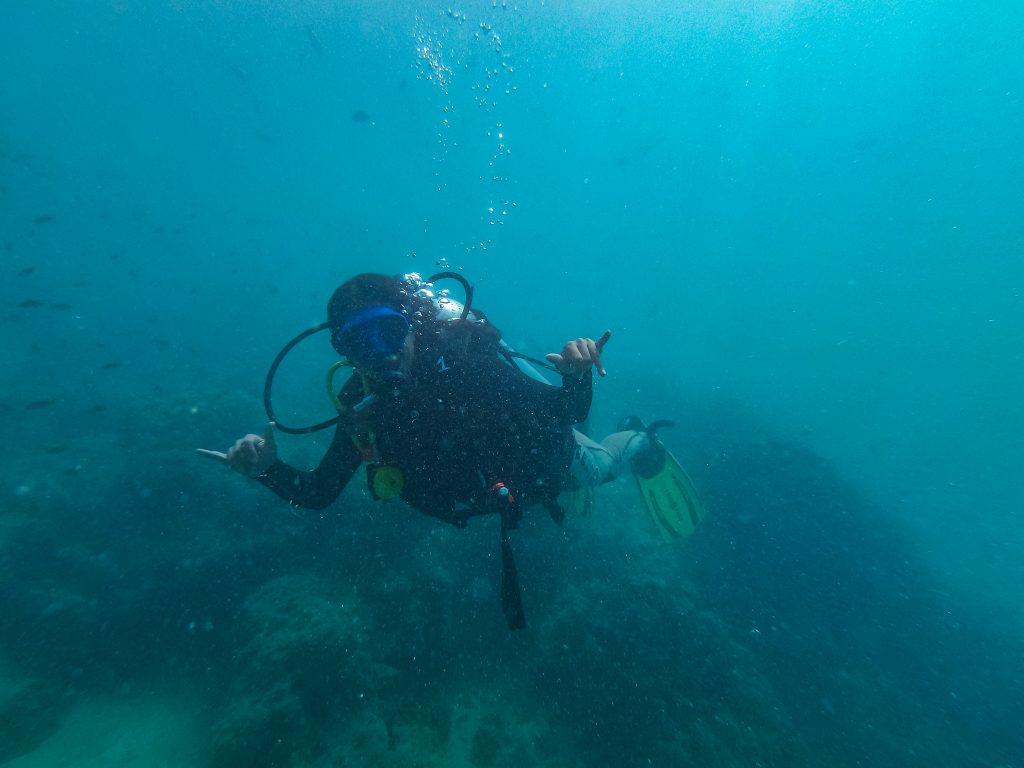 Mandira is like a wave of happiness that washes over the dive shop every day. This PADI Rescue Diver and former aerial artist has traveled extensively all over the country exploring yoga and meditation in its various forms and exudes a light-hearted vibe wherever she goes. Mamma Bear to two beautiful children and the Scubalov family, she always keeps a check on how everyone is doing. Despite her nurturing nature she is almost childlike in her wonder for the world, underwater and above it. She is Jurgen's better half and co-conspirator in the creation of Scubalov and mother to our conservation-based arm Earthsong.
If you don't know how to swim but want to check deep sea diving off your bucket list, the PADI Discover Scuba Dive is the perfect opportunity to dip your toes into the diving world. Accompanied by our safe and experienced dive professionals, you can sink into the blue and have the experience of a lifetime
Learn to Dive/Get Certified
If you know how to swim and want to get into a long-term relationship with the ocean, you must learn how to scuba dive with our wide range of PADI courses. Instead of just being wowed by the plethora of marine life underwater, get trained to swim like a fish with a license to dive anywhere in the world.
Fun Dives for Certified Divers
The Andaman Sea is like an amusement park for certified divers. There are dive sites for every level of certification and every type of specialization. This is the place where elusive marine creatures like leopard sharks and manta rays play hide-and-seek with you and all your diving fantasies come true
We have two full-service dive centers located within the Sea Shell Resorts in Havelock and Neil Island. Join us on insane dive adventures at two of the best scuba diving destinations in the Andaman Islands. There is something for everyone on both these Islands, be it an experienced or first-time diver. All diving activities can be scheduled at both centers.
We conduct all diving activities and pool training in sun-kissed Goa. Here you can explore enchanting wrecks, swim with diverse marine life and seize the opportunity to spot large marine mammals like dolphins and on rare occasions, whales!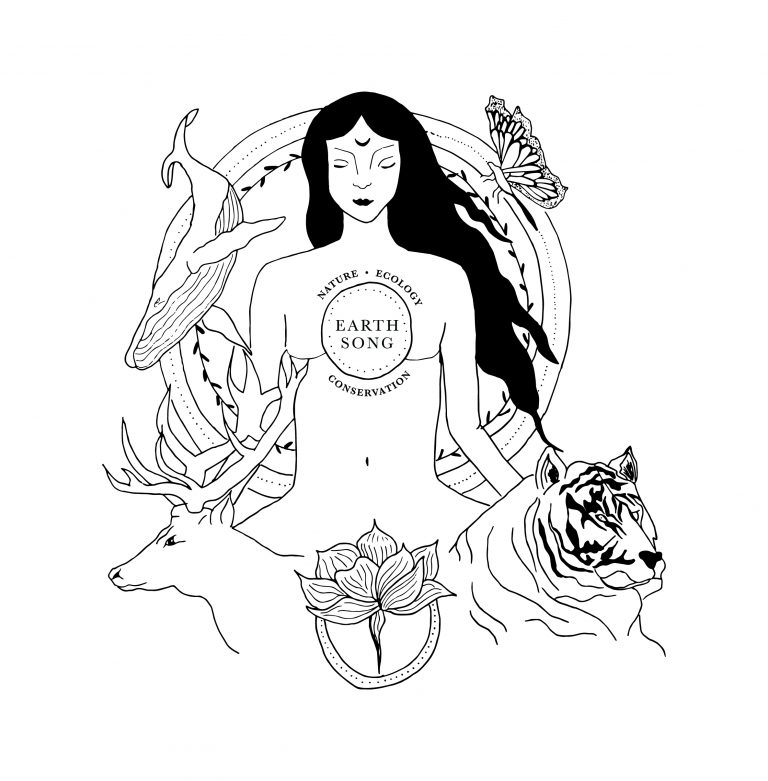 Marine Ecology
& Awareness
Programs
In this era of climate change and immortal plastics, it is even more important that we try to reduce our abusive impact on the earth and our fellow non-human inhabitants. Since the first step is knowledge, this is our effort to create awareness about our relationship with nature through beach clean-ups, stimulating talks from experts, nature walks, informative island hopping tours and more. Come with us on this journey of self-discovery through the fragile ecosystem of the Andaman Islands.
Are you a little apprehensive about scuba diving or pressed for time? Our scuba in the City allows you to experience and learn diving in the protected confines of a swimming pool to get you confident and 'dive ready' before you plunge into the open ocean. You can also complete your theory online so you can save time on your holiday.
"There is no doubt that the team at Scubalov, truly love scuba diving. Their enthusiasm helped me to get back to the sport after a gap of over eleven years."
Arunkk09
Chennai, India
"My wife and me are certified divers and have done a few dives across Asia but the team was one of the best we have come across , they knew their stuff and the highlight was my 12 year old doing her DSD. I think the dive bug has caught on. Can't wait to do a few more dives with them"
Janaksmalkani
Mumbai, India
"This is a very good diving school. It doesn't turn the dive into a stress event like so many other schools. Staff is pleasant and knowledgeable, and clearly enjoys diving with you and showing you the underwater beauty of Havelock. I am a rescue diver and did six very pleasant dives with Scubalov. Recommended!"
Ijsbrandd2016
CEOFalls Church, Virginia
"Amazing place with qualified instructors and adherence to safety and standard protocols. I've done all my courses here and would recommend this place to everyone. They have the best staff and the owner is one of the most experienced divers around in Andaman and India."
Vihan2421
"Scubalov was just perfect in handling my diving situation. I did four fun dives over two days with them and the people were genuinely nice and helpful. Jurgen was always calm, cool and collected and you can see that he is really passionate about diving which has rubbed off on his people as well".
Rajdabholkar
"As the name suggests the team here truly makes you dive in love with the sport. From ensuring you have your basics in place to making you an independent diver from the very first day, they are also very serious about highlighting the importance of respecting ocean life."
Misadventuresofeash
Mahadevapura, India
"They took proper care of our safety and training, made it a point that me and the others doing the course with me understood the intricacies of this adventure sport. The dive sites were out of this world to be honest, way better than I imagined it to be initially; overall it was an overwhelming experience. As a matter of fact, I would soon be joining the team on their dive trip abroad in Thailand, can't recommend them enough".
Zeesonline
Kolkata, India
"Everything about the experience was amazing. They were super responsive over email and patiently helped me plan my trip out. The booking/payment process was super smooth. The staff at the shop was well informed and friendly. The equipment and instructors were fantastic. The experience was so pleasant that my wife who hadn't planned on diving ended up doing her Open Water certification too".
Alokjayakar
Mumbai, India
"Absolutely breathtaking experience (pun intended). The masters at Scubalove.in go above and beyond to ensure the best adventure underwater. It had been over ten years since I last dove and they handled my absence of years with the utmost professionalism and patience. The paperwork was straightforward and had it competed within 10 minutes. Prices were way beyond reasonable compared to other dive locations. All the equipment, which is included in your price, was STELLAR! It looked like brand new gear".
Brentg863
Ashvem Beach, India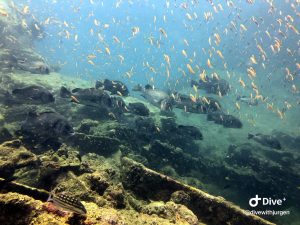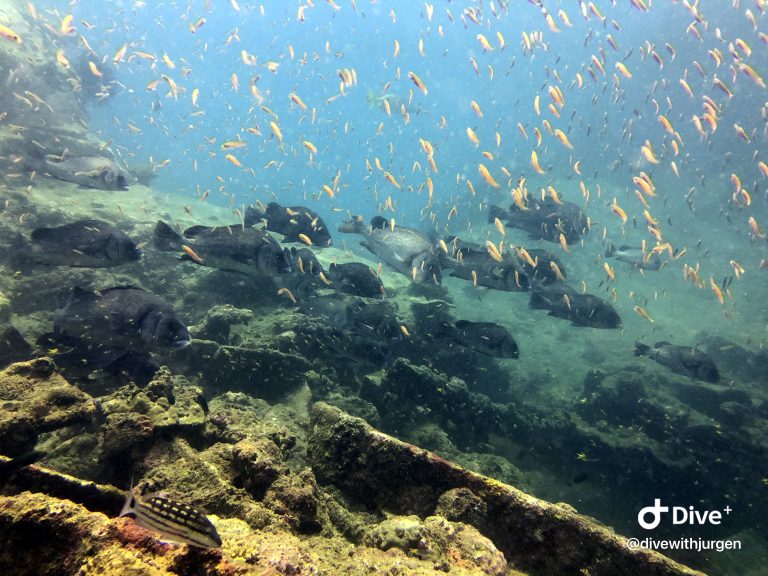 Learn how to look at fish the right way, make the most of your dives and expand your knowledge of marine life. With over 1200
Read More »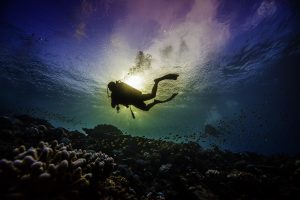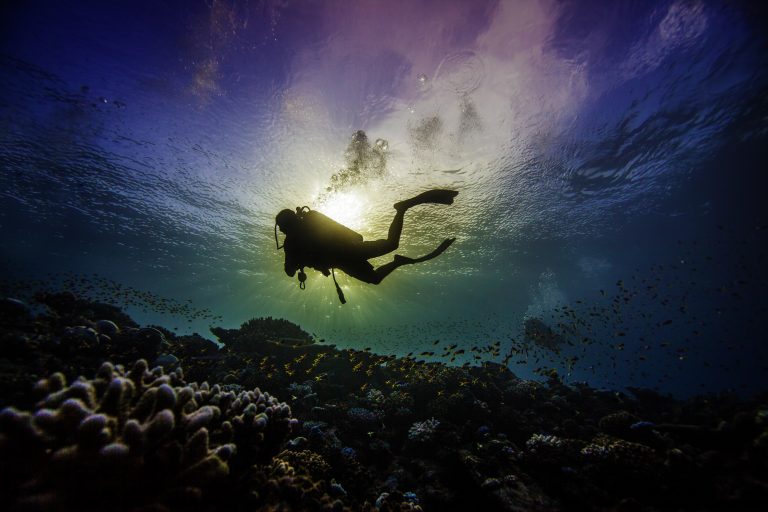 7 Habits of Least Effort while Scuba Diving Buoyancy sets you on the road (or depth) of Scuba Diving, breathing is the fuel that powers
Read More »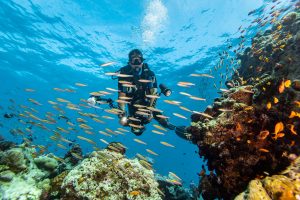 10 SCUBA WISDOMS : IMPORTANCE OF BREATHING IN SCUBA Where Buoyancy Control is like putting your car on the road, Breathing is very much the Fuel that
Read More »