Hailing from the land of Chocolate, Jurgen came to India in 2004 looking to add some spice to his life. This PADI Master Scuba Diver Trainer (MSDT) and SSI Advanced Open Water Instructor (AOWI) backpacked throughout the country before docking in Havelock, where he gave birth to Scubalov. With more than 15 years' experience and a background in engineering and economics this left brained instructor is a patient perfectionist and a great problem solver. If there is one thing Jurgen loves more than diving, it is passing on his love for diving. This master of Zen is known to possess calm as boundless as the deep ocean.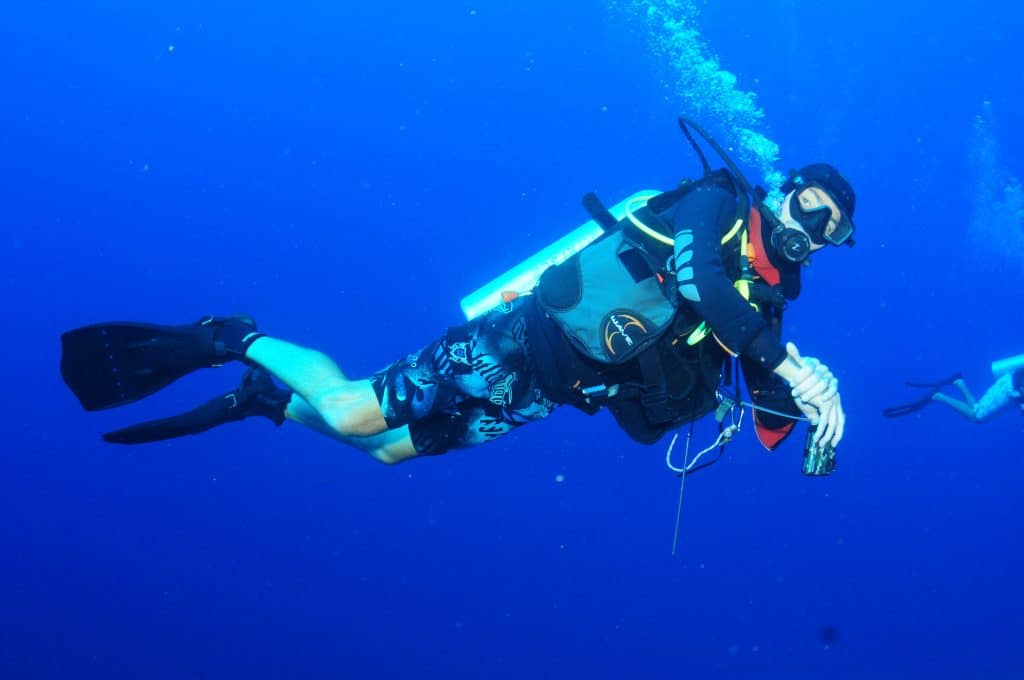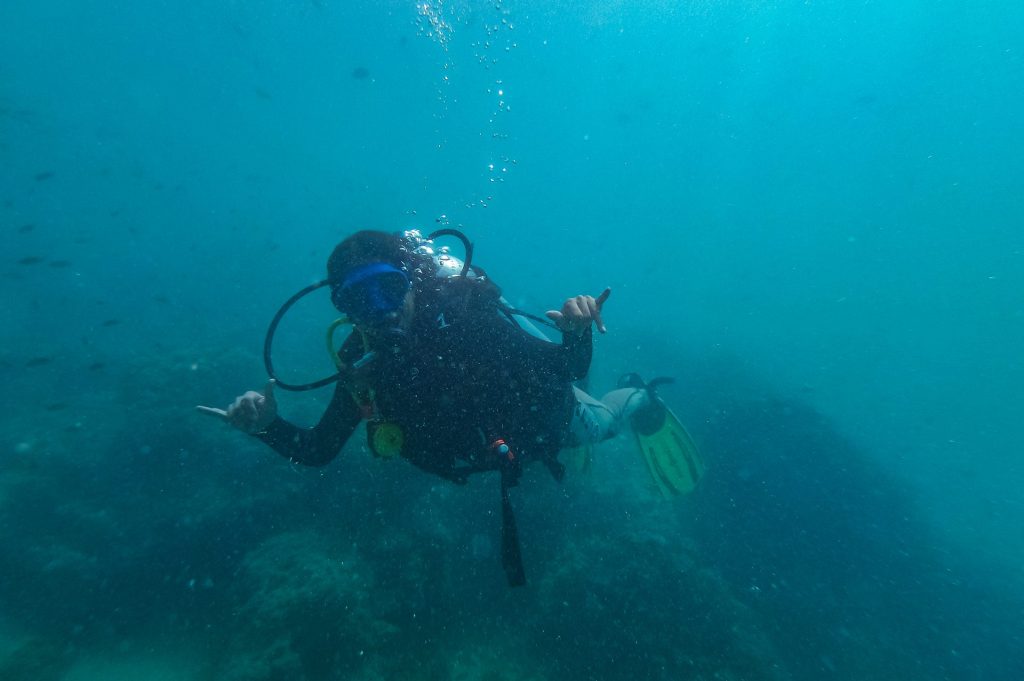 Mandira is like a wave of happiness that washes over the dive shop every day. This PADI Rescue Diver and former aerial artist has traveled extensively all over the country exploring yoga and meditation in its various forms and exudes a light-hearted vibe wherever she goes. Mamma Bear to two beautiful children and the Scubalov family, she always keeps a check on how everyone is doing. Despite her nurturing nature she is almost childlike in her wonder for the world, underwater and above it. She is Jurgen's better half and co-conspirator in the creation of Scubalov and mother to our conservation-based arm Earthsong.
Escaped from Alice's wonderland we present to you our very own Cheshire cat. The playful twinkle in Nigel's eyes and his famous mischief laden grin has the power to infect anybody and everybody with a tickle up their spine. This hard working PADI Open Water Scuba Instructor (OWSI) reluctantly spent a few years in marketing before finally selling his mind and soul to the devil that is diving. He has been working professionally since 2013 and is known for his quintessential playlists and his love for order and paperwork (which he expressly denies). His superpower is his keen eye for all things small underwater and the fascinating ability to befriend octopuses.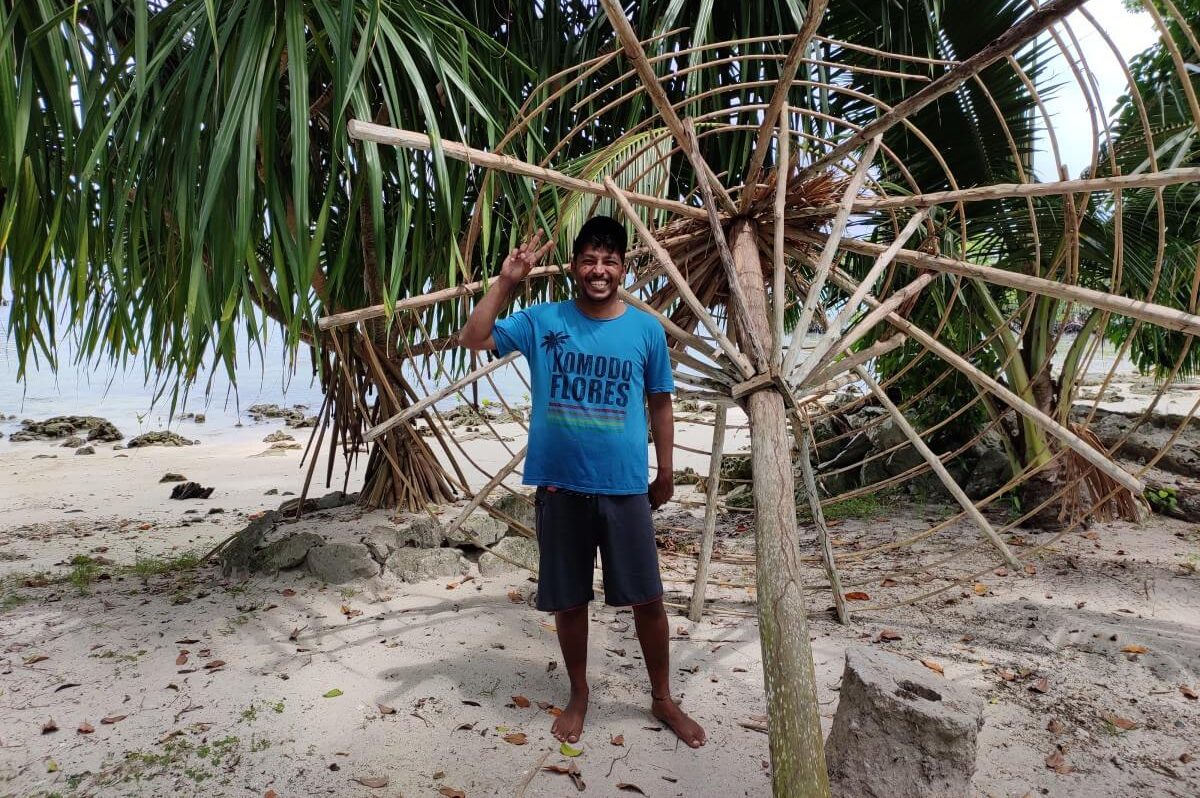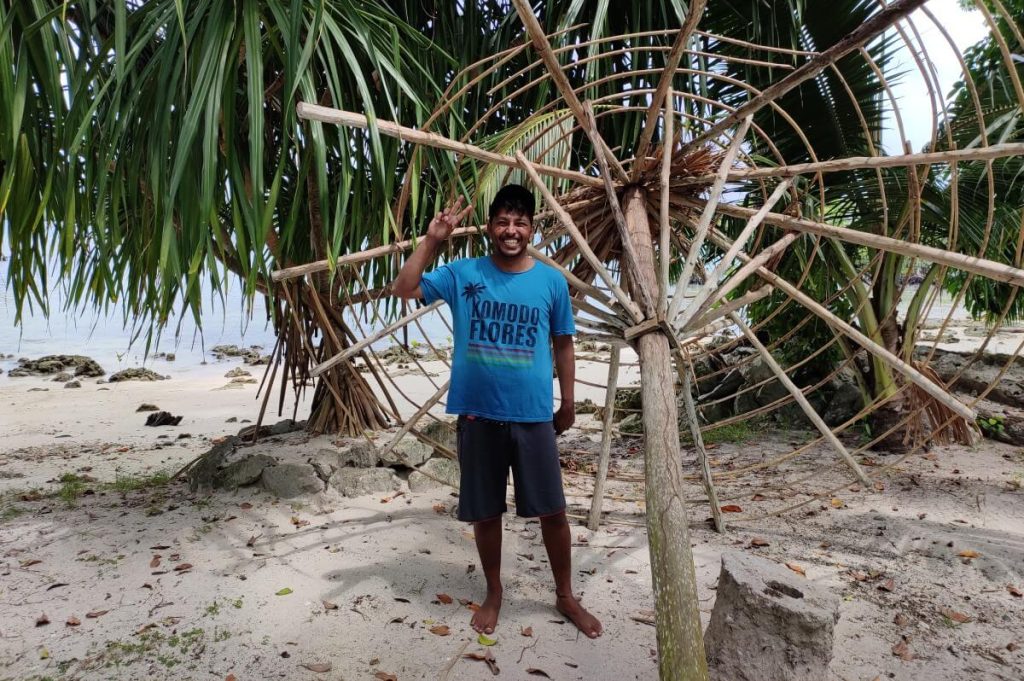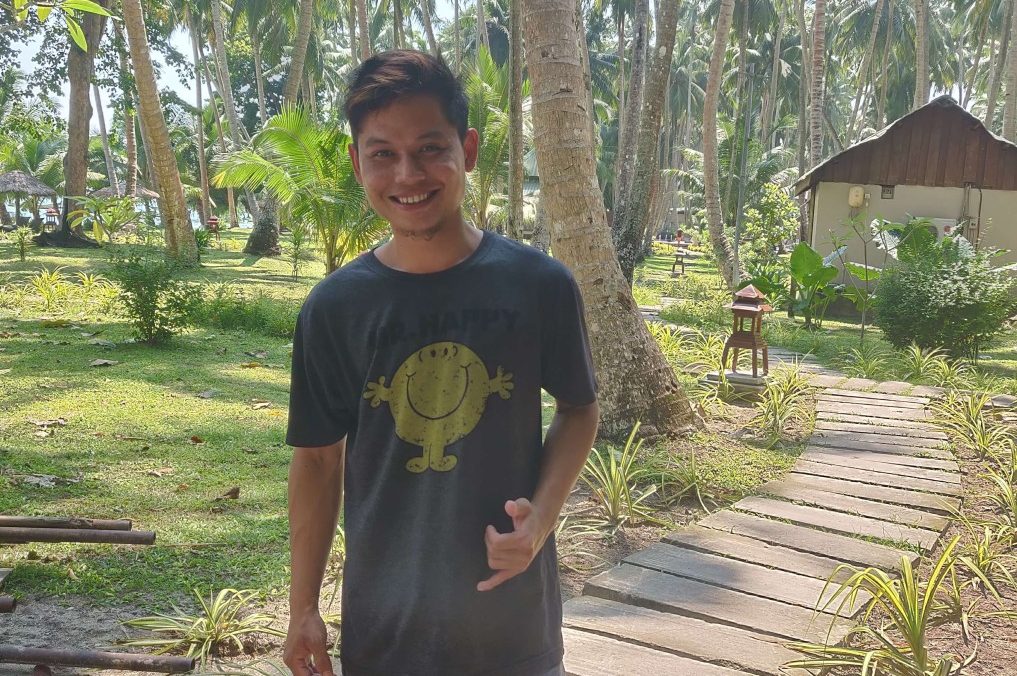 Saniel is the pretty boy of the team. This young and enthusiastic lad is good looking and he owns it. His style changes with the season and his life is a desi hip-hop anthem. When his lifelong dream of joining the army was unfortunately cut short because he turned out to be too short, he chose to start scuba diving. He joined Scubalov in 2016 as boat crew and advanced to PADI Divemaster in 2019. Though the sea has offered him many rare sightings of the elusive Dugong, he would brush them aside in a split second for the chance to see his favourite badmash (Shark).
If you see someone with blazing sun streaked locks and a crazy look in his eyes, you know you have encountered Prashant. Prashant is Scubalov's wild child. His lean but mean body conceals well the fact that he was a national level power lifter and wrestler before he started diving professionally in 2013. This fearless Master Scuba Diver Trainer (MSDT) left the badlands of Agra to come for a holiday to Havelock and never went back. Other than obsessing about potatoes, he owns the largest repository of hilarious anecdotes about his life that he shoots at you without any relief from painful stomach twisting laughter.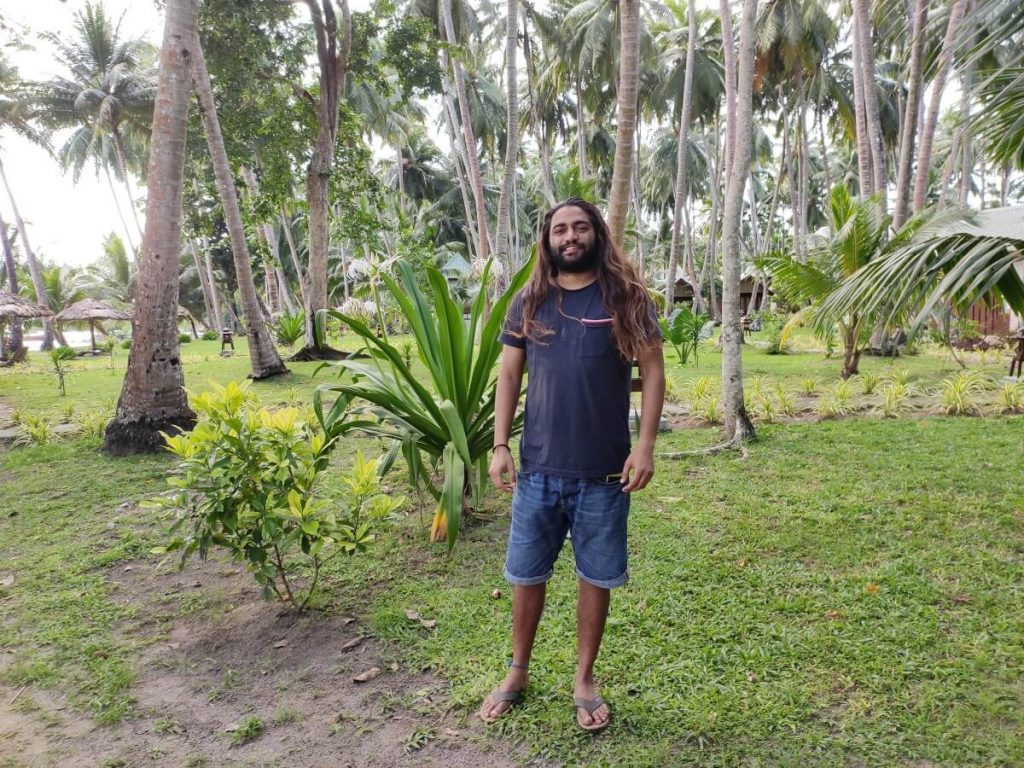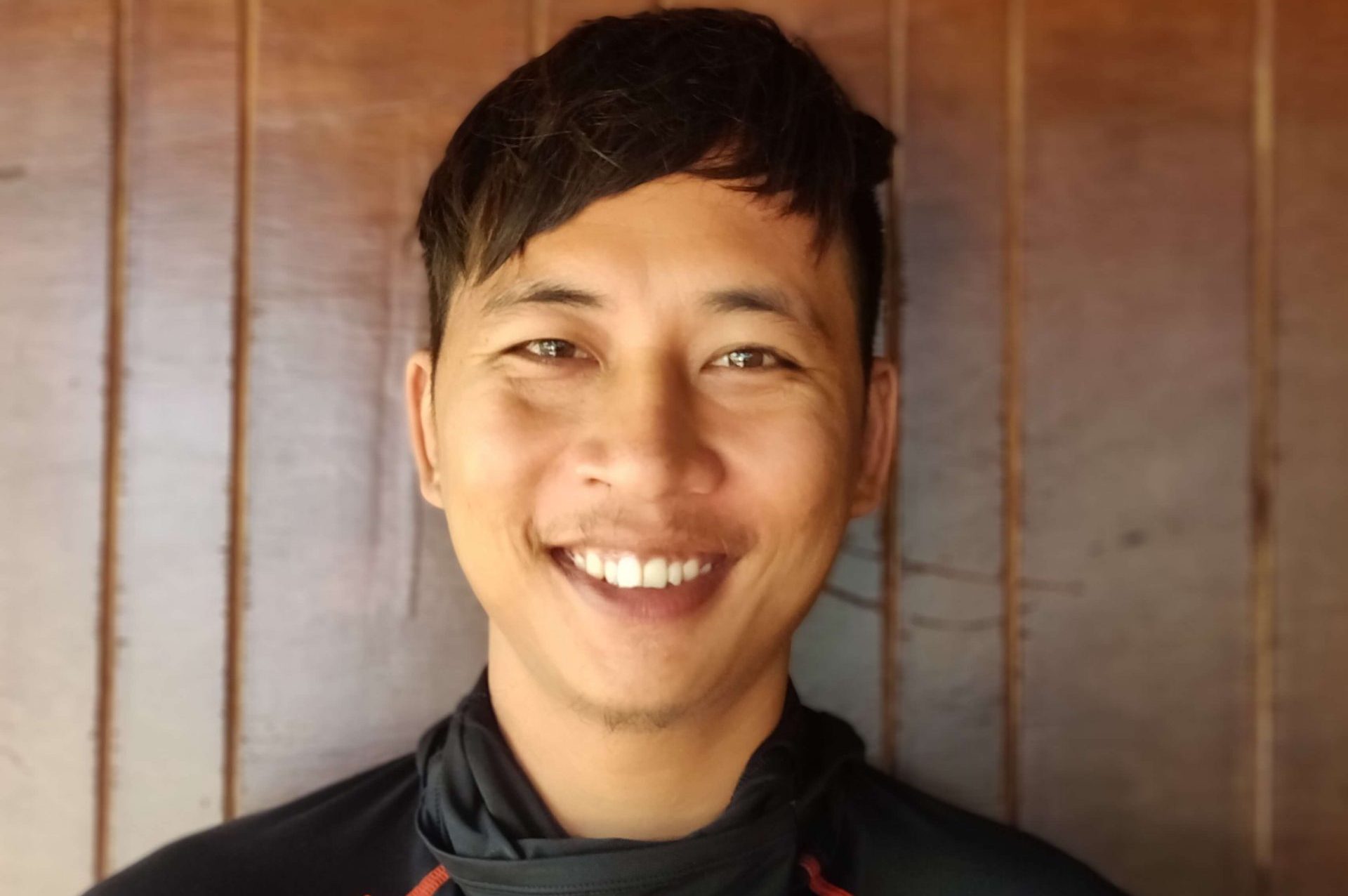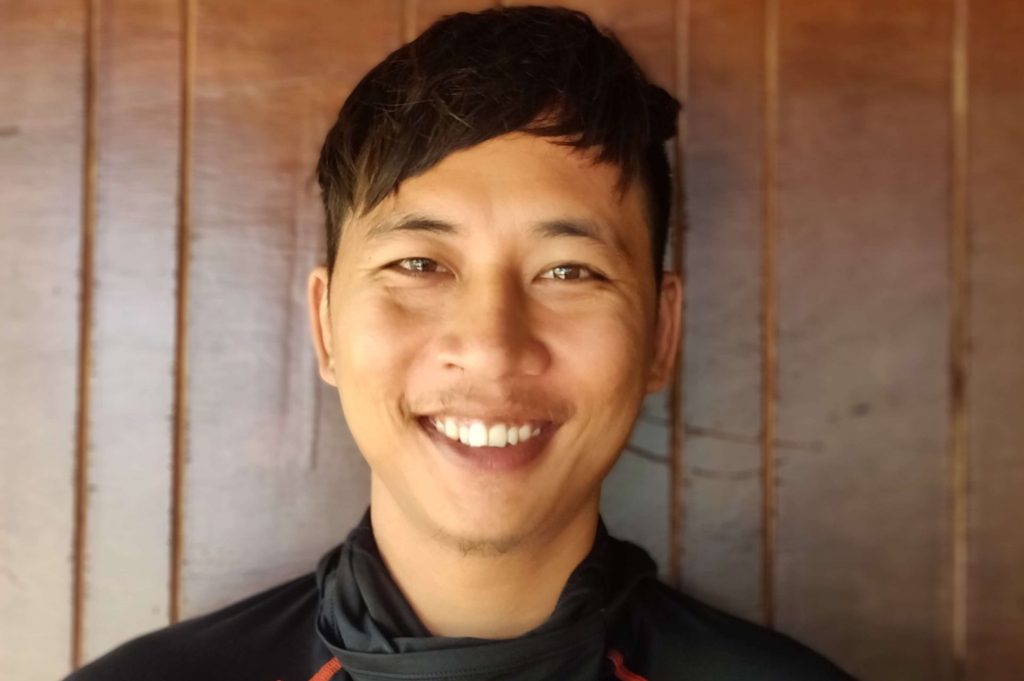 Despite having a number for a name, this PADI Open Water Scuba Instructor (OWSI) and SSI Advanced Open Water Instructor (AOWI) considers math his mortal enemy. He has been scuba diving since 2012 but has been free diving since the tender age of seven, thus we have strong reason to believe that he is actually a merman with cleverly concealed gills. Hailing from Mayabunder, this strong Karen instructor will forgo no opportunity to take his shirt off and show off his six-pack abs. When he is not diving or pretending to practice Mixed Martial Arts, he spends his time counting the few strands of hair his face is able to produce.
You will never see anyone so sincere in his belief of magic and myth. When Donald tells you "true" accounts of mermaids and magical Burmese tattoos that make people immortal, it is possible for a split second that you might consider believing in them. This Karen PADI Open Water Scuba Instructor (OWSI) and SSI Advanced Open Water Instructor (AOWI) from Mayabunder trained on the island as a professional in 2012 and is one of the most hardworking people at Scubalov. Although the singing sirens in his stories might not really exist, he himself is an outstanding musician who rocks a good six string.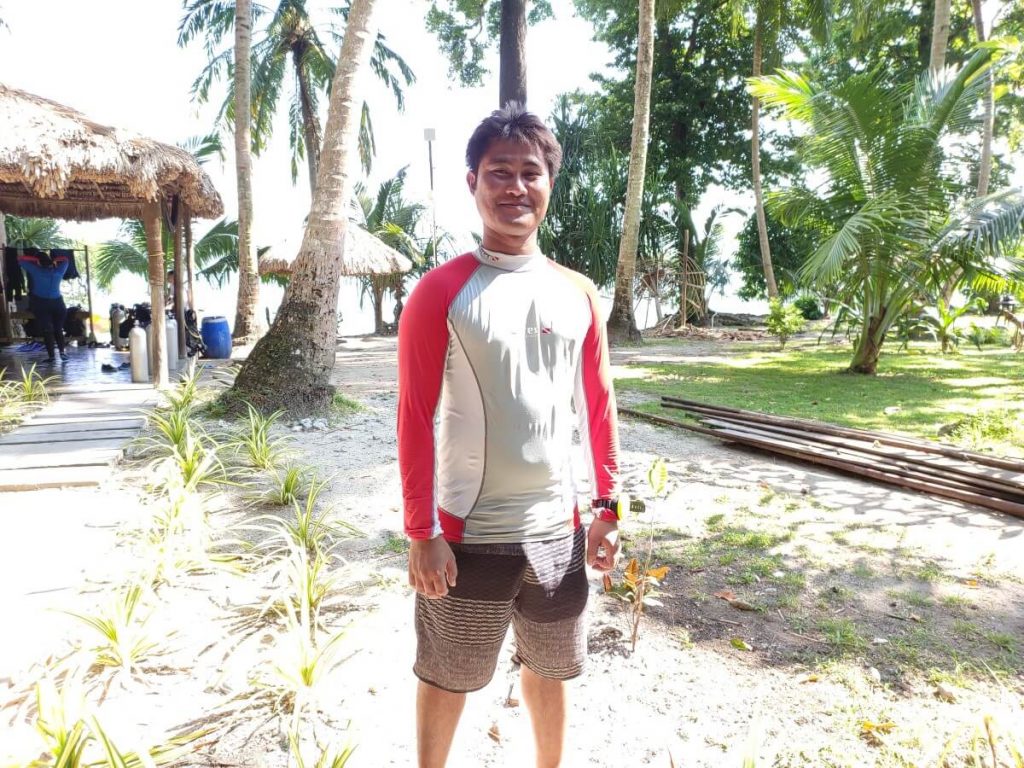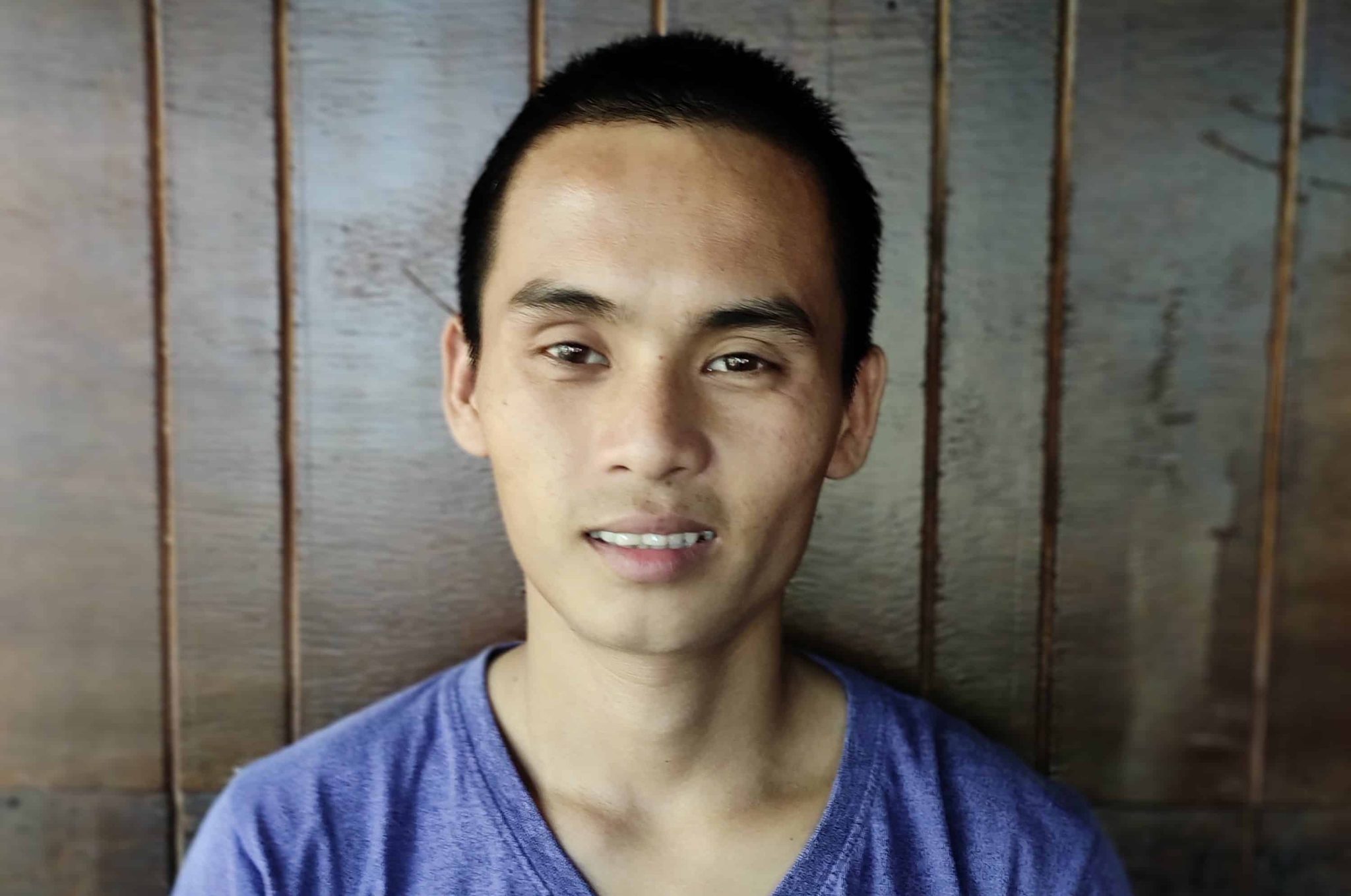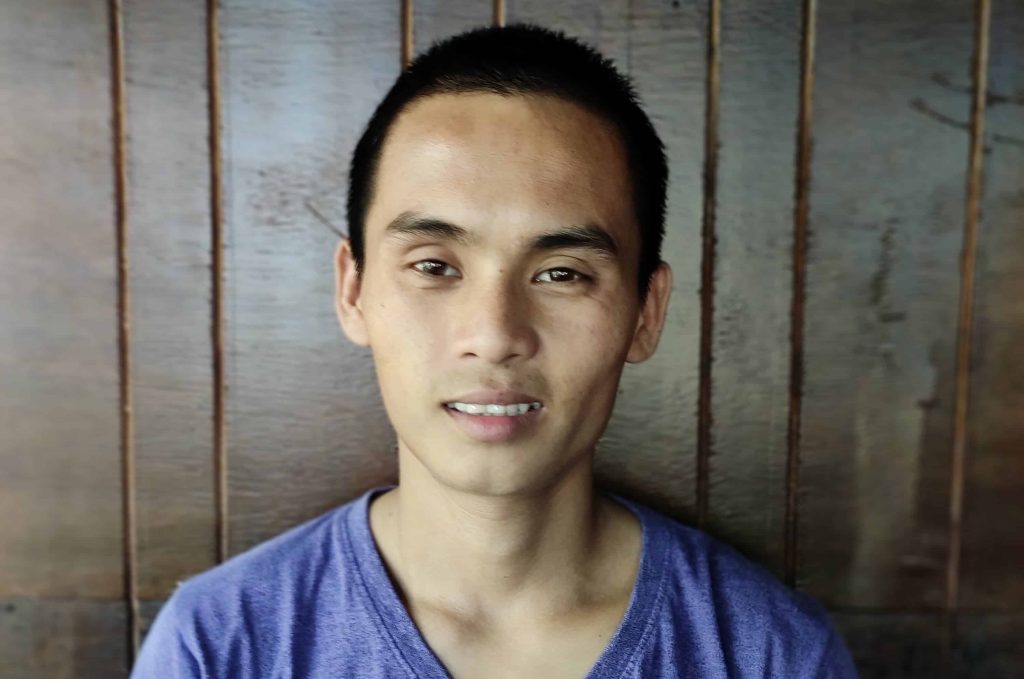 Looks are deceptive and if there's any evidence to that it is Winifred. This Karen PADI Open Water Scuba Instructor (OWSI) and SSI Advanced Open Water Instructor (AOWI) is petite, but packed with the strength of four people twice his size. He was Scubalov's first boat boy in 2013 and trained on the island as a professional in 2016. To the disappointment of the Island ladies, it was also when this charmer gave up the title of 'Havelock Heartthrob' to settle down and create the absolute cutest baby on the island. Diving with Winifred is like diving with a good luck charm, your chances to have unusual fish sightings amplify when he is around.
Young Danny was somewhat like a motorhead Victor Frankenstein. His most loved creation being a gorgeous two wheeled monster named Jessie. But the blissful silence he discovered on his first scuba dive ever lured this introvert away from his dream of becoming a race car driver. This PADI Open Water Scuba Instructor (OWSI) turned professional in 2015 in Pondicherry before moving to Havelock. While he was there, he translated his love for tinkering with bikes to regulators and BCDs, learning dive equipment servicing and maintenance from the best technicians in the country. One of the most down to earth and grounded instructors on the team, when not diving Danny can now be found experimenting on food.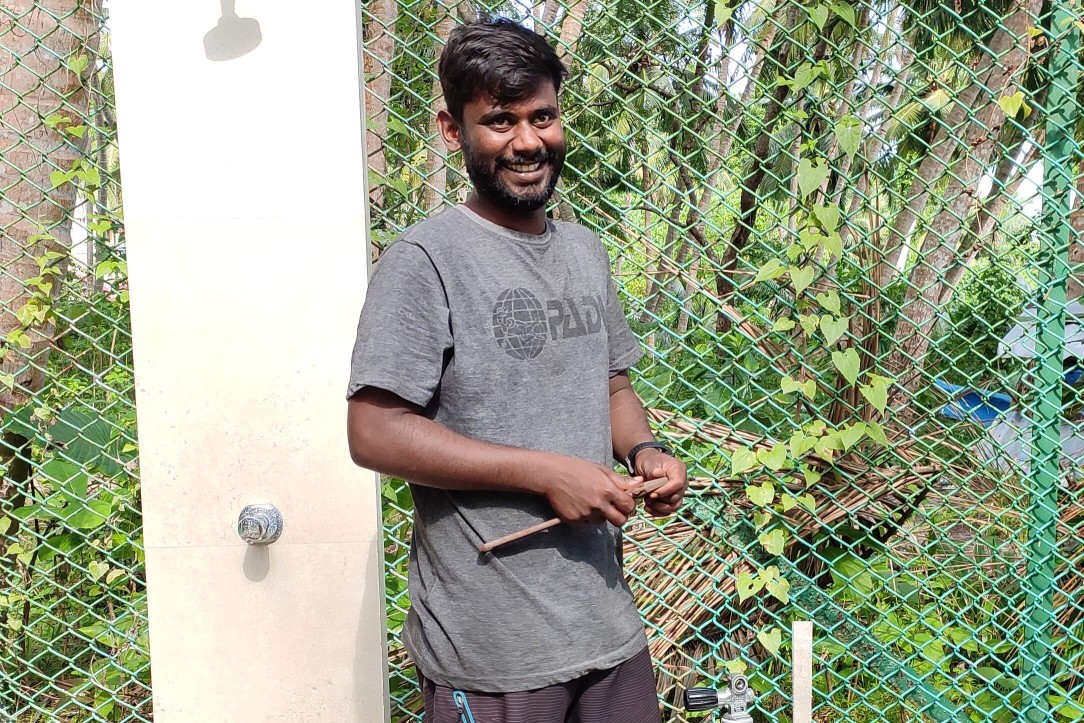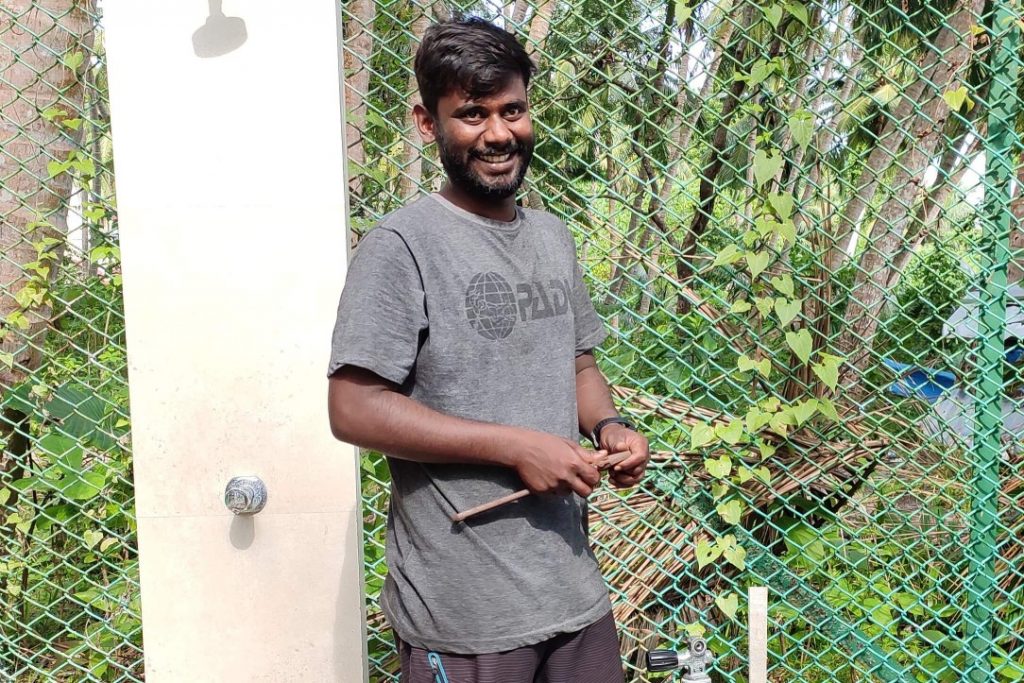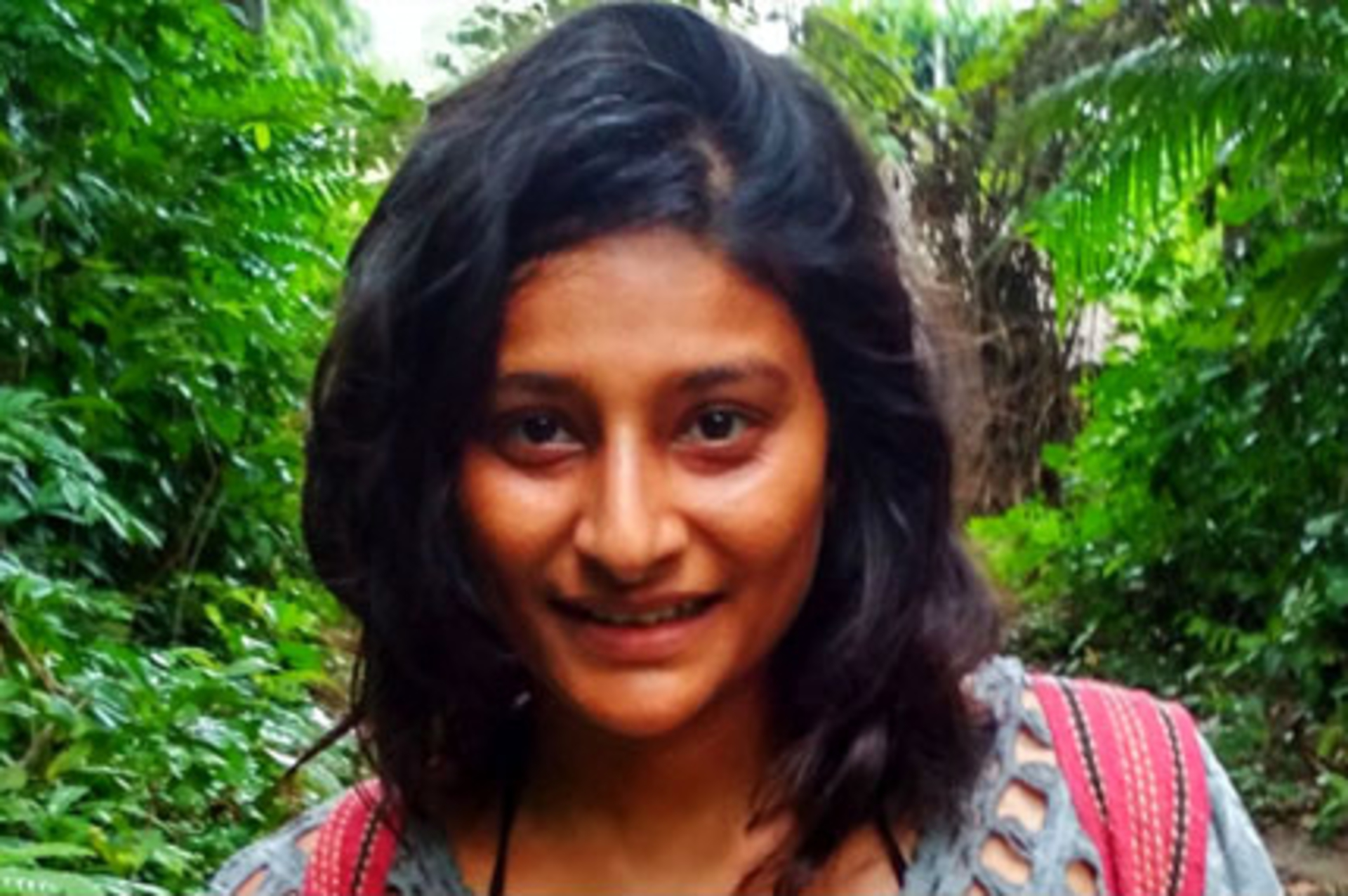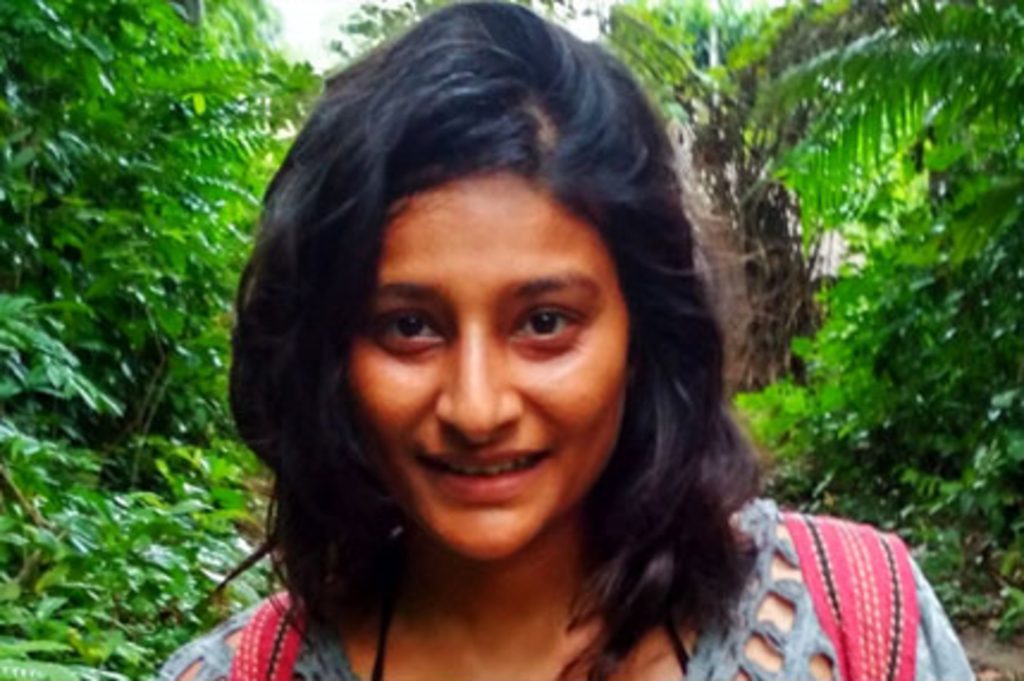 Ashel's half-Germanic, half- Mangalorean roots have always lent her a strong inclination towards both perfectionism and fish. A firm believer in never compromising on an occupation that makes her happy, she has explored jobs in finance, pet care and movie subtitling before finally arriving at diving in 2017. Leaving the city behind has been the first step in this PADI Open Water Scuba Instructor's (OWSI) quest to rid her world of materialism and there is nothing she fears more than the feeling of regret at not having followed her heart. This trained dog behaviourist's idea of perfect bliss is being surrounded by animals.
It was when her job as a journalist took her to a landlocked city, that Karishma fully realized her infatuation with the ocean and the agony of being away from it. Like a moth to a flame, this Bombayite was lured back to the sea, but with no intention to return this time. This PADI Open Water Scuba Instructor (OWSI) completed her training on the island itself in 2017. Blessed with awkward social skills and a strange taste in movies, she has always felt like an alien on land and more at home underwater. When she is not feeding her growing shark obsession, she thoroughly enjoys fooling animals by talking to them in their own tongue.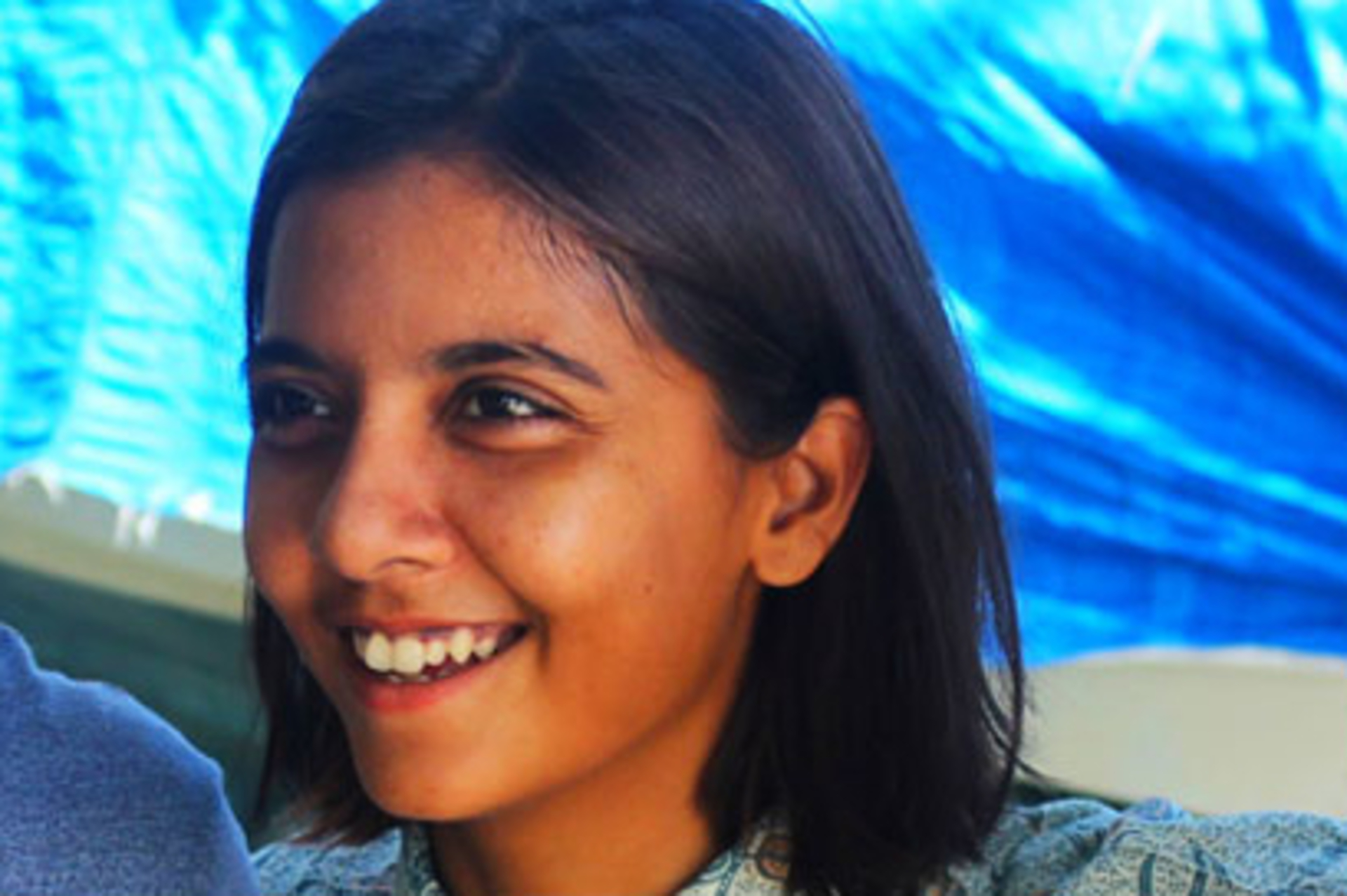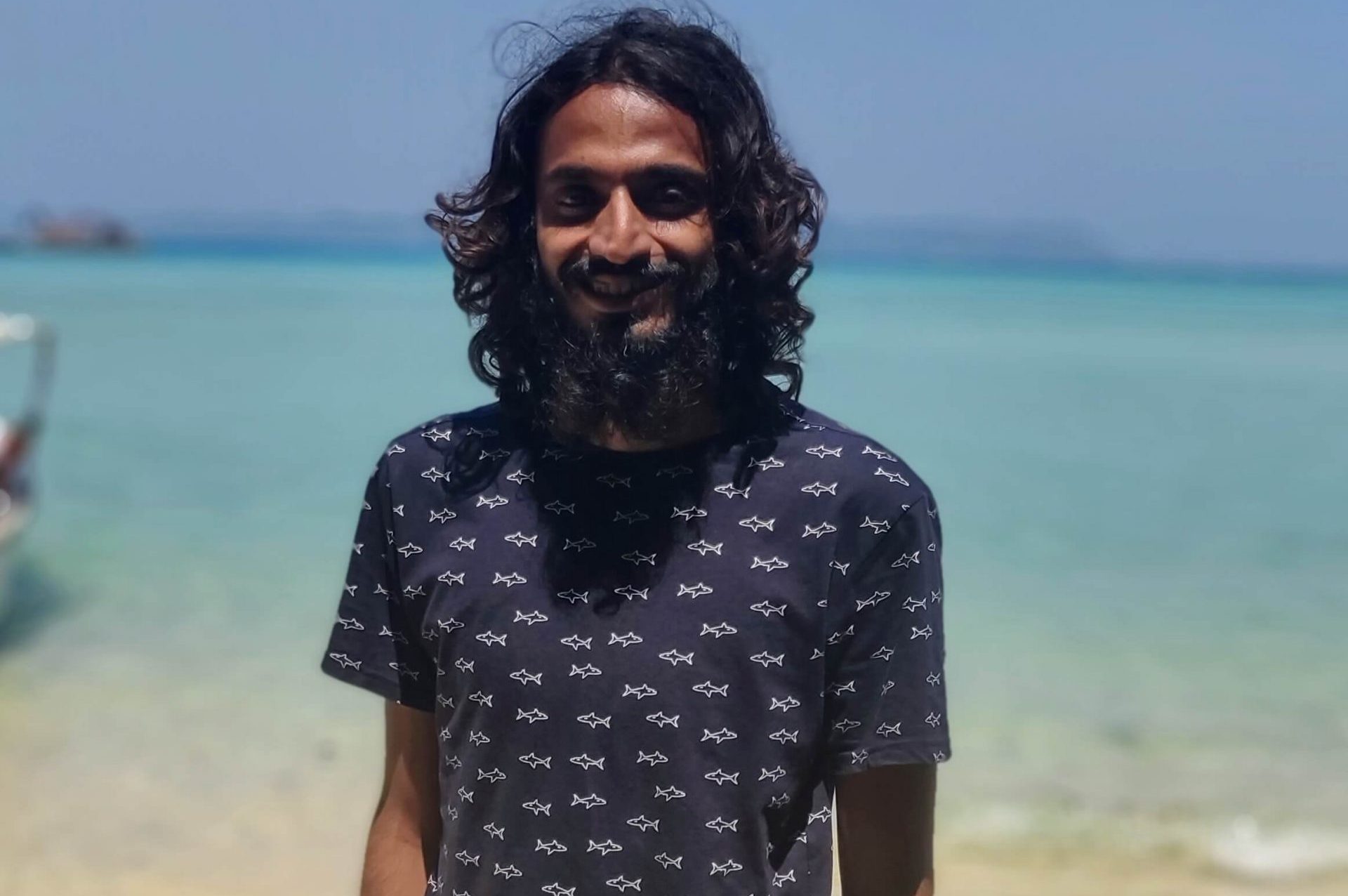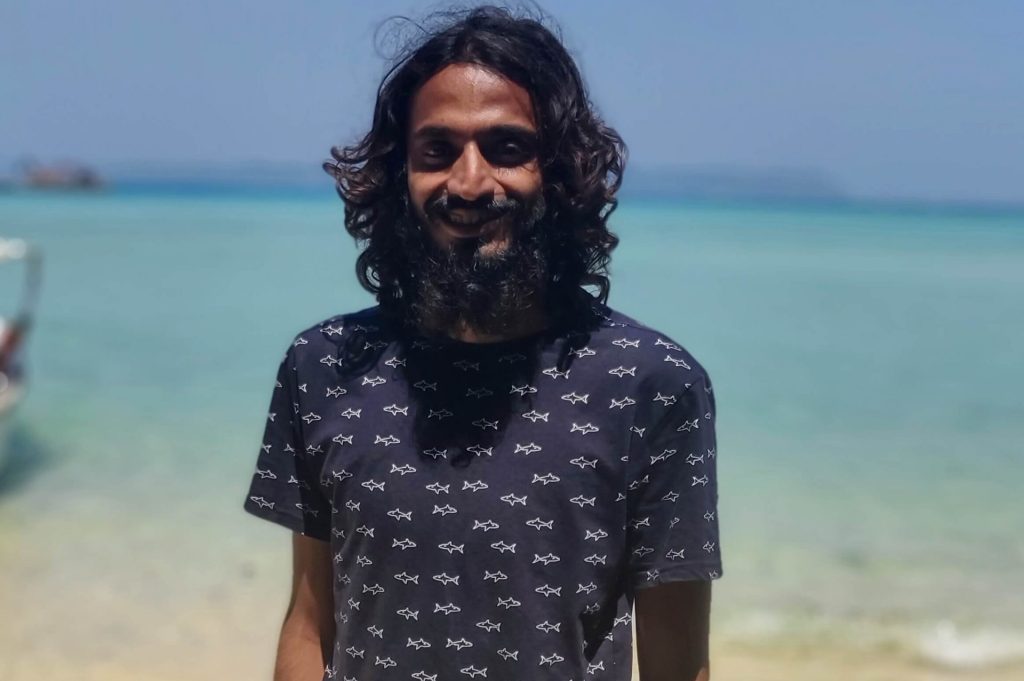 Aakarsh was a child prodigy who spent his younger days not just solving but making puzzles. (Nerd alert!). He started diving when he was 15 and was hooked. Even before he started working, he stunned other dive professionals by mastering dive theory better than some of them. Unable to wait for another minute, he trained as a PADI Master Scuba Diver Trainer (MSDT) in 2011 as soon as he turned the required age of 18. He took a break from diving in 2013 to manage Amir Khan for two years before he realized the Islands were where he was truly happy and left the ad industry to come back to the ocean.
Shubham grew up winning all the swimming championships in school and is THE fastest swimmer on the Island today. No one found this mysterious until he grew into himself, now we realize that he cheated as he was always more dolphin than human. All we needed to do was add some water to the guy. This limber SSI freediving instructor and PADI Divemaster started working as a commercial diver in 2015 before coming to havelock to live the island life in 2016. One of the most peaceful people we know, Shubham is awkward around human beings and loves playing Santa Claus with the endless pit of munchies in his dry bag.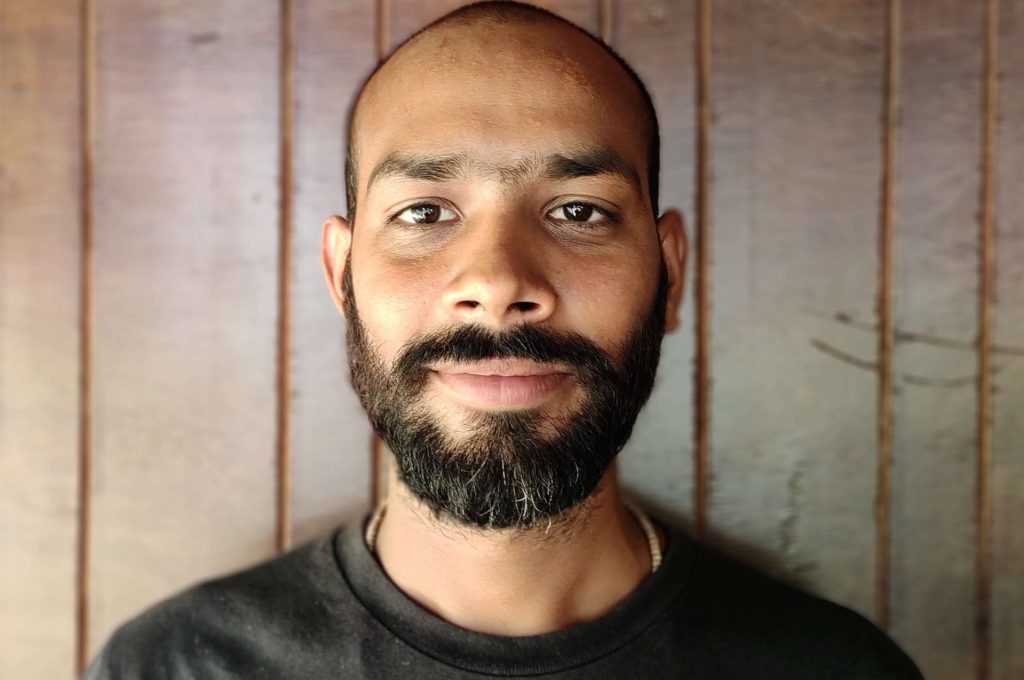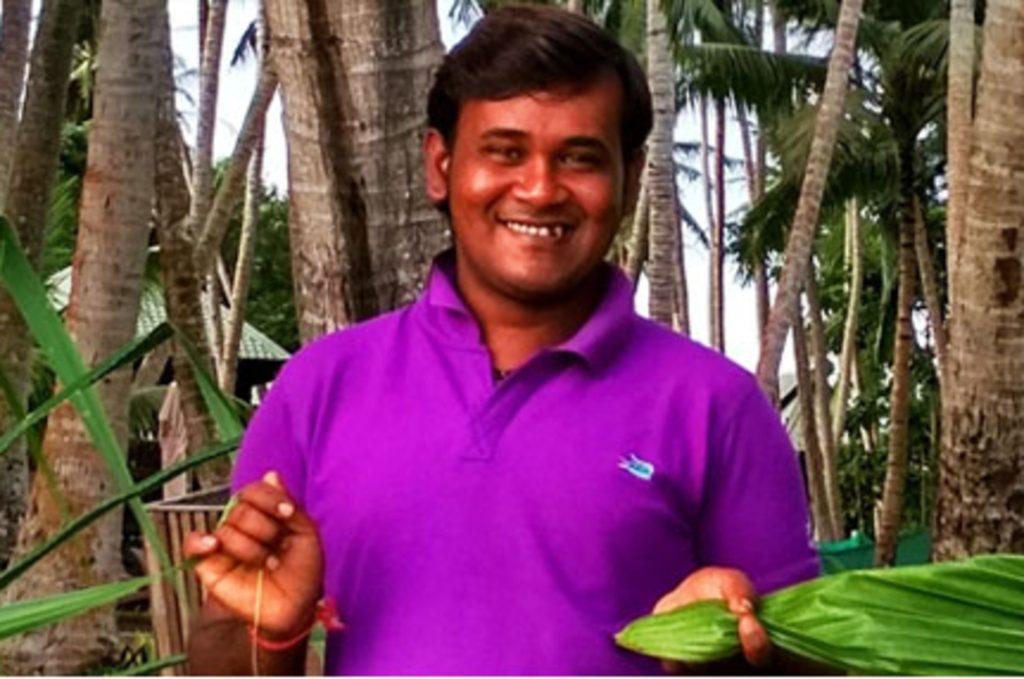 Dipesh is one of our most experienced and gentle PADI Divemasters with a charming pot belly that has earned him the affectionate nickname 'Pet Phooli' or Puffer fish amongst all at the dive shop. Having more than a decade of experience in the diving scene as a boat boy, he finally earned his break in 2017 by completing his dive master course at Scubalov. A man of the earth, this Havelock local is also a farmer, fisherman and hunter. When not diving he chooses to spend most of his time spoiling his little daughter silly or playing the tabla.
Dhruv is the point where the diving business and show business merge. Our very own show girl, he flaunts a range of the trendiest shirts on the island. Even in his dive gear this handsome lad looks like he is ready to jump into a scene from a Bond movie, tuxedo and all. Hailing from a city called Guna in Madhya Pradesh, Dhruv left his family hotel business to come to the island and become a PADI Divemaster in 2018. He is also known as 'Masterji' at the dive shop because of his wise school teacher like response to all your problems and loves early mornings.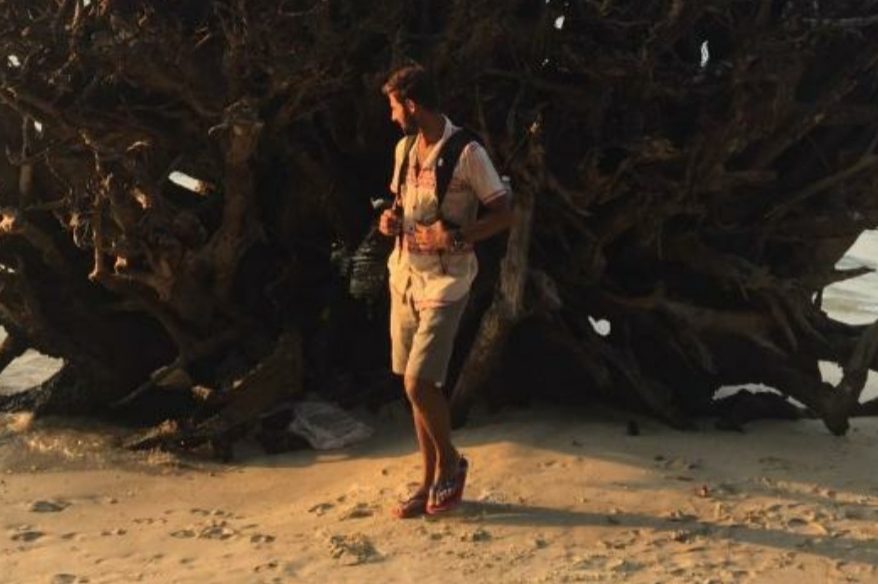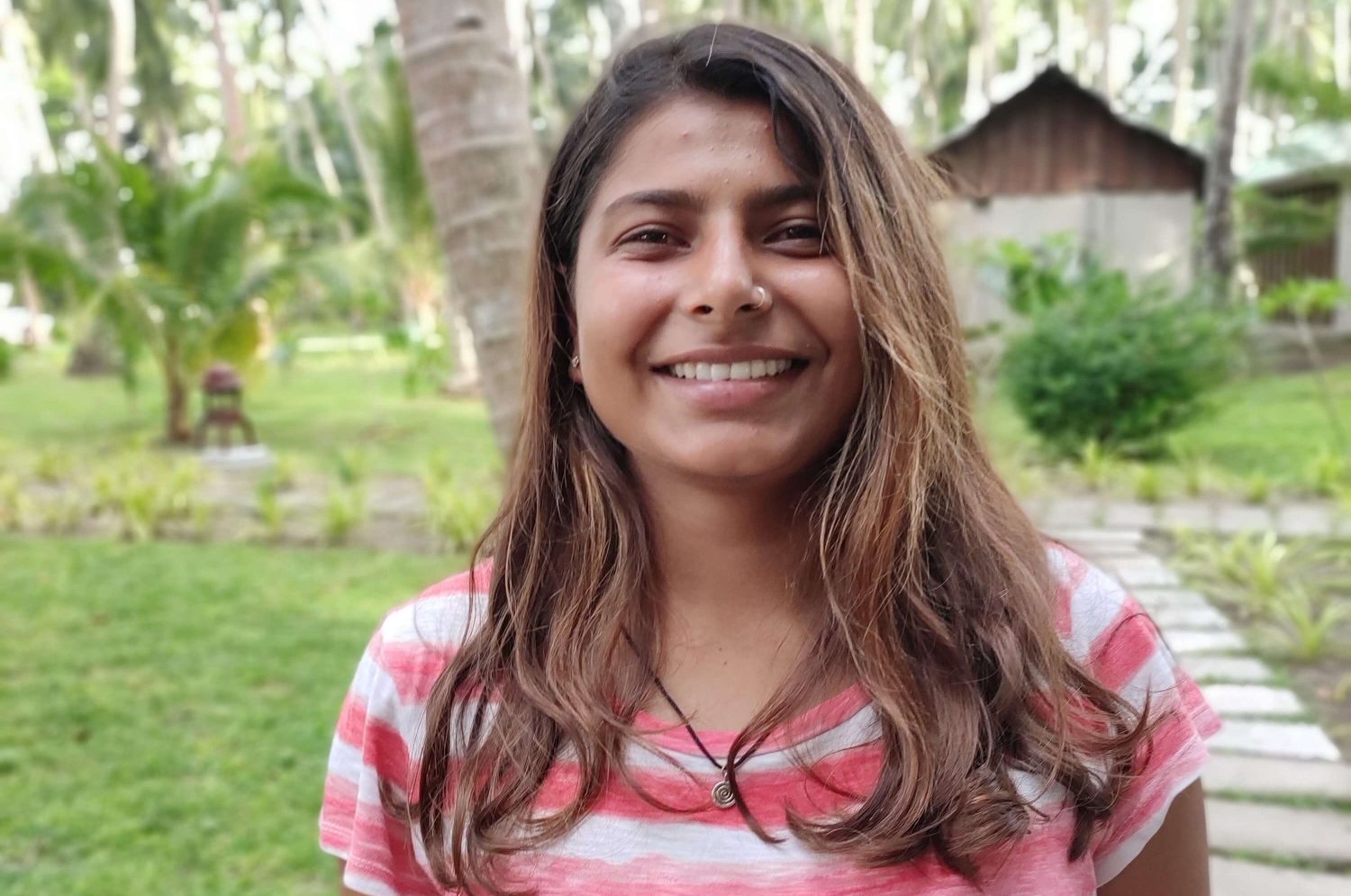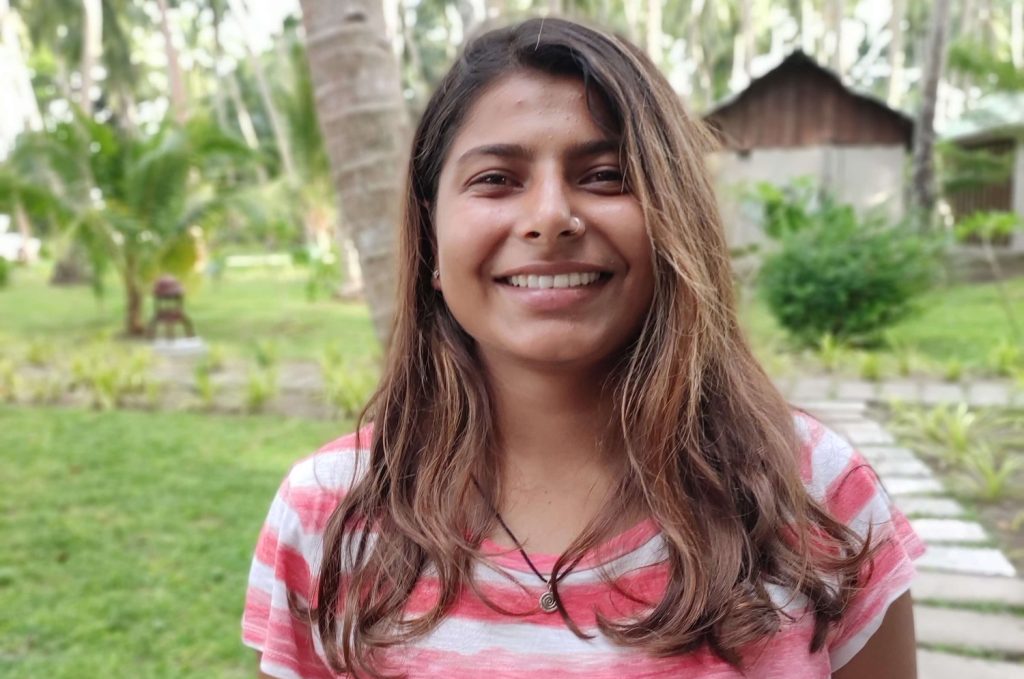 Some who meet Geetika swear they can see 'The Light' in her. This absolute bundle of joy has a laughter so infectious; it can melt the hardest rock. She grew up riding horses and played national level football before sustaining a grievous injury that put a halt to it. But that didn't stop her as she then turned to trekking some of the toughest routes in the country. This adventurous PADI Open Water Scuba Instructor (OWSI) trained in Indonesia in 2018 before returning to Havelock for its beautiful forests she loves. Wild and free, she relates most to the horse from the movie 'Spirit' and is a young padawan in chakra healing.  
Rohit has the special ability of hiding in plain sight disguised as a tree. Our very own Groot stands above the rest of us at 6'3 ft. This gentle giant got certified as a PADI Divemaster in 2018 after working as boat crew for three years. One of the most hardworking people in the dive shop, this Andaman local hails from the remote Nicobar Islands and survived the 2004 Tsunami. His thirst for knowledge about diving and the creatures underwater make him a patient and wise observer with always something interesting to share.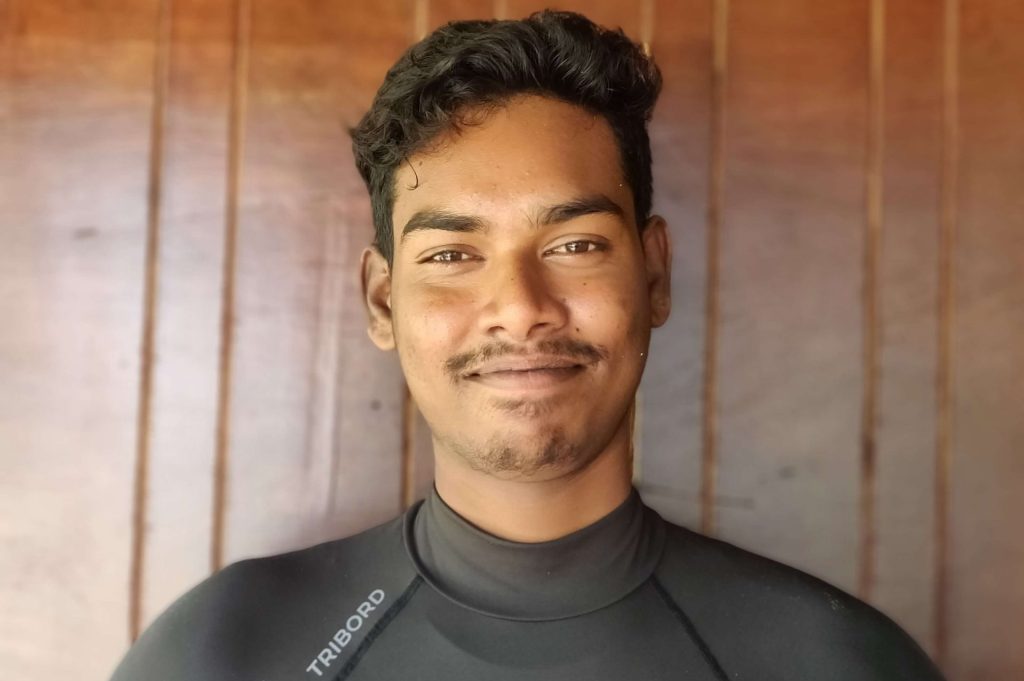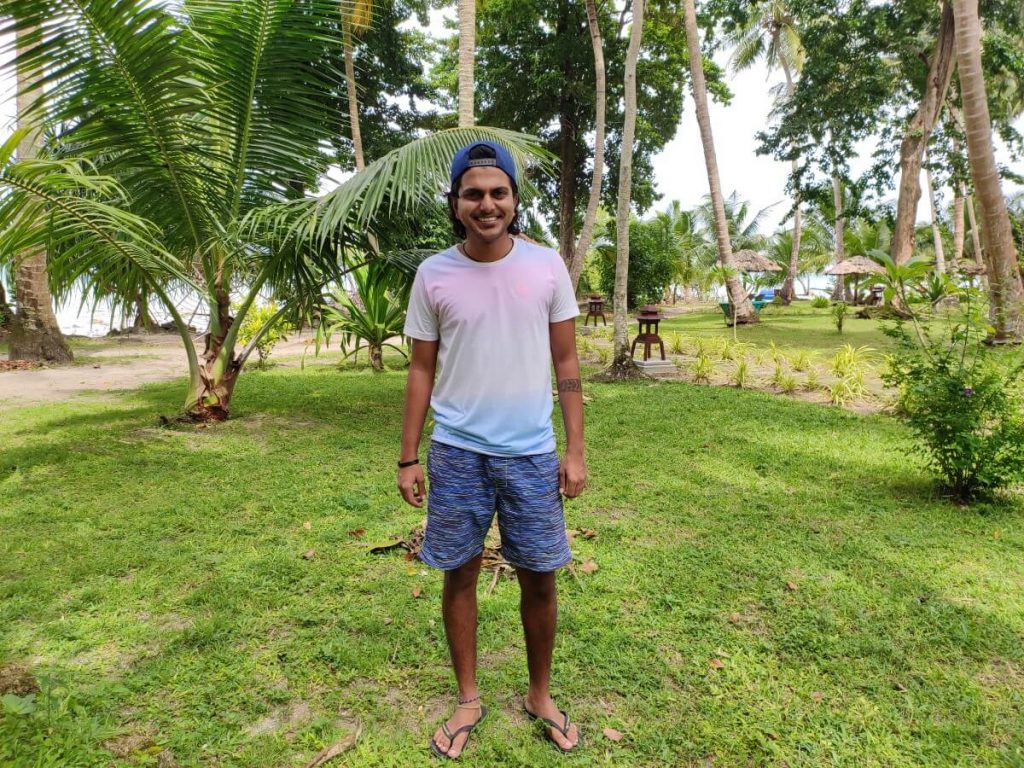 Alistair hails from a former Portuguese colony called Goa. He grew up in a quaint neighbour named Bandra, where he used to play his favourite sport – Football and dreamed of becoming a professional Footballer one day. But, a leg injury got Ally into thinking of another goal, and that's when he made tracks towards another – Diving! Which took him to Havelock Island, where he trained as a PADI Dive Master in 2018. Easy going, happy-go-lucky Ally is one of the funniest guys on the team with an extraordinary potentiality to have an entire conversation in song lyrics. When he is not diving with his clients, Ally cooks up his family- heritage-celebrated food of Goan Chorizo sausage pau.
Johnson is our designated underwater photographer. His perfect buoyancy, reverse finning and steady hand deliver a performance deserving a round of applause. One of the best free divers on the team, he practically grew up spearfishing underwater. He can hold his breath for three minutes and dive more than 30 meters deep without any scuba equipment. This eclectic rescue diver is a laugh riot and has been a part of the Scubalov family since the very beginning. Johnson is also a pretty good bathroom singer, but then again, he considers the whole world his bathroom.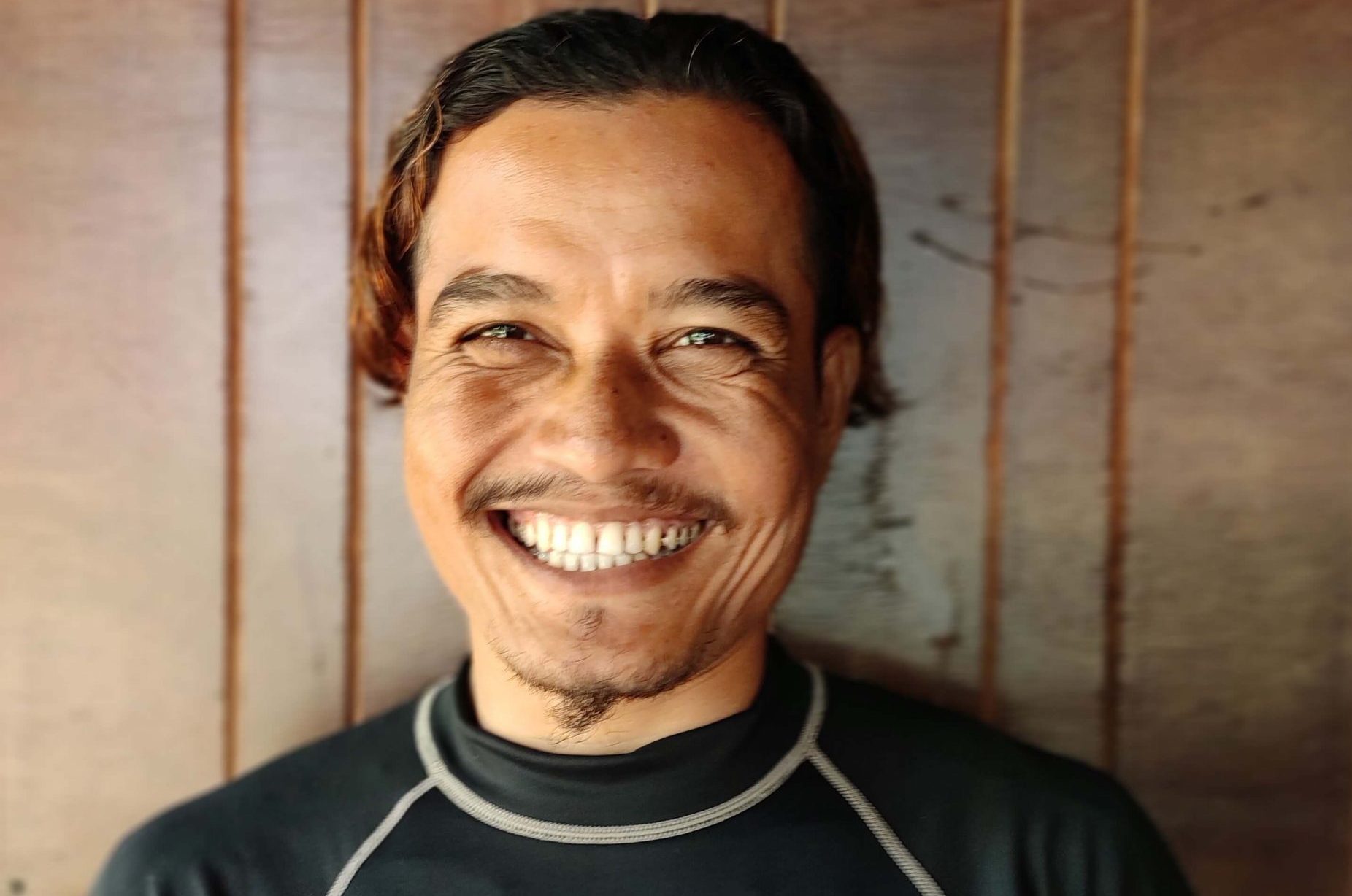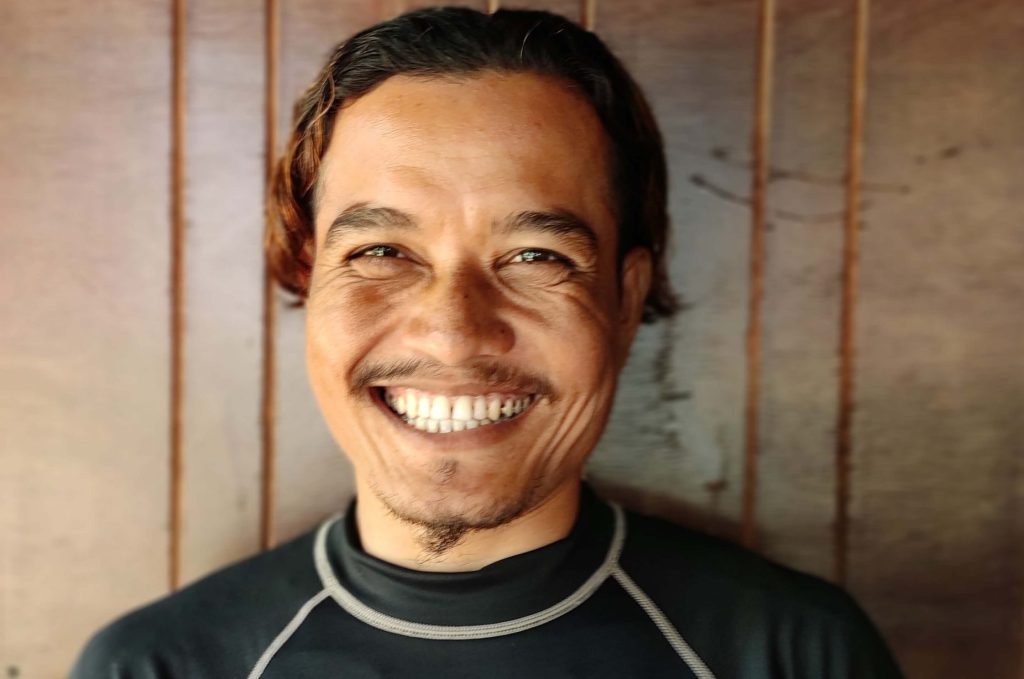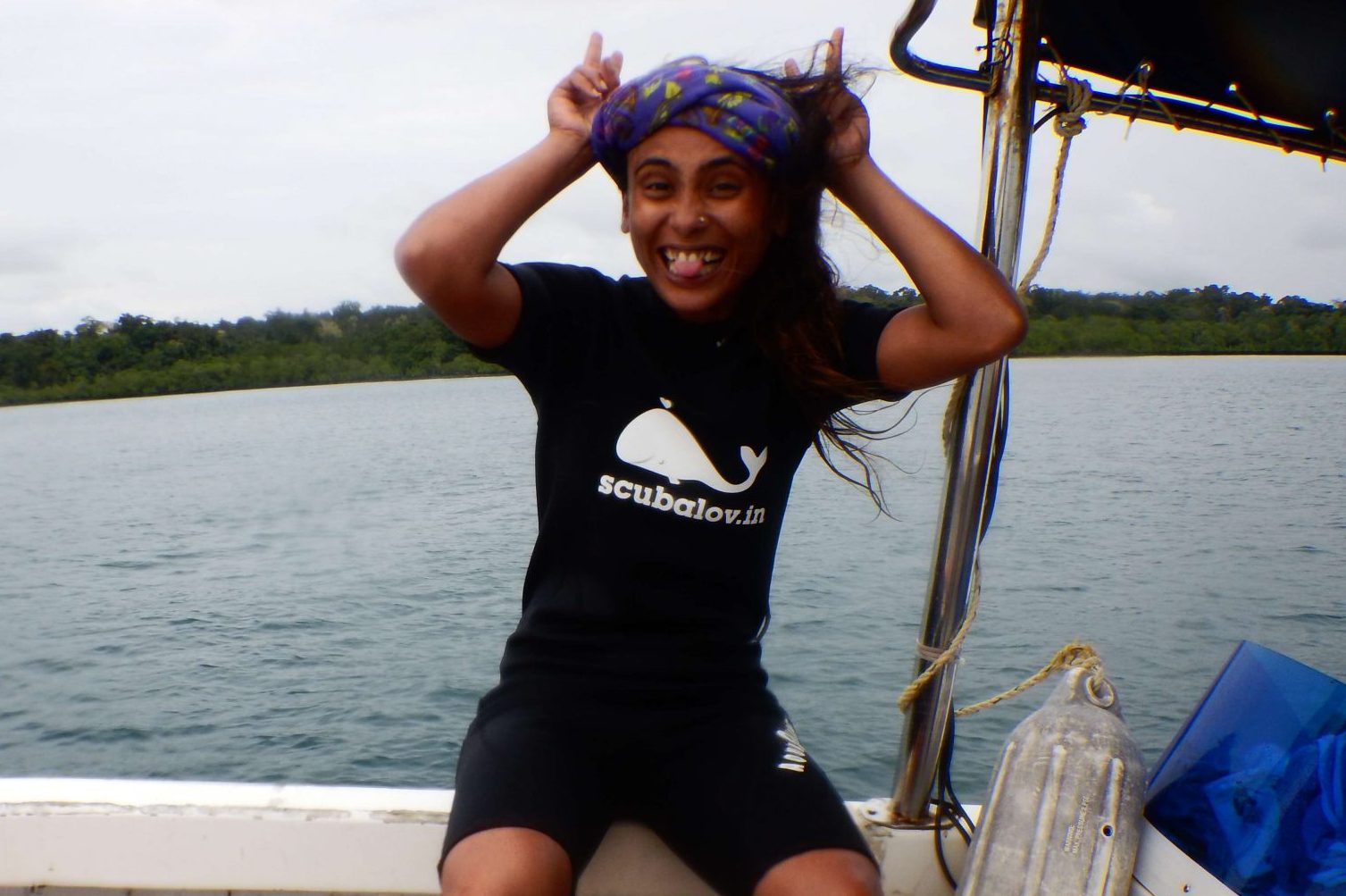 Tanya is a delightful whirlwind of joy and madness that will sweep you off your feet and take you on a trip down her wild imaginations. This seasoned hippie started out as a stewardess for Jet Airways and has dabbled in hairdressing and movie subtitling before coming to the island to become a full time soldier for Mother Nature. She is a natural performer and just like the many arms of her favourite octopus, she juggles a host of cool talents like pyrotechnics, acrobatic yoga, teaching children and weaving trinkets and dream catchers. She manages activities for our conservation arm Earthsong and sometimes looks like she is about to explode with untamed energy.
Having dealt with dormitories and classrooms full of rambunctious teenagers at more than one school as a warden and teacher of moral science, Lovlina is unflinching in the face of chaos. Making her the best person to overlook not only the reception but also the accounts and paperwork of the dive shop. This hardcore Karen girl is a stickler for perfection and integrity, thus running a tight ship. Lovlina's only weakness is her fixation for Amrutanjan, armed with which she is set on her quest to make the world a fairer and more just place.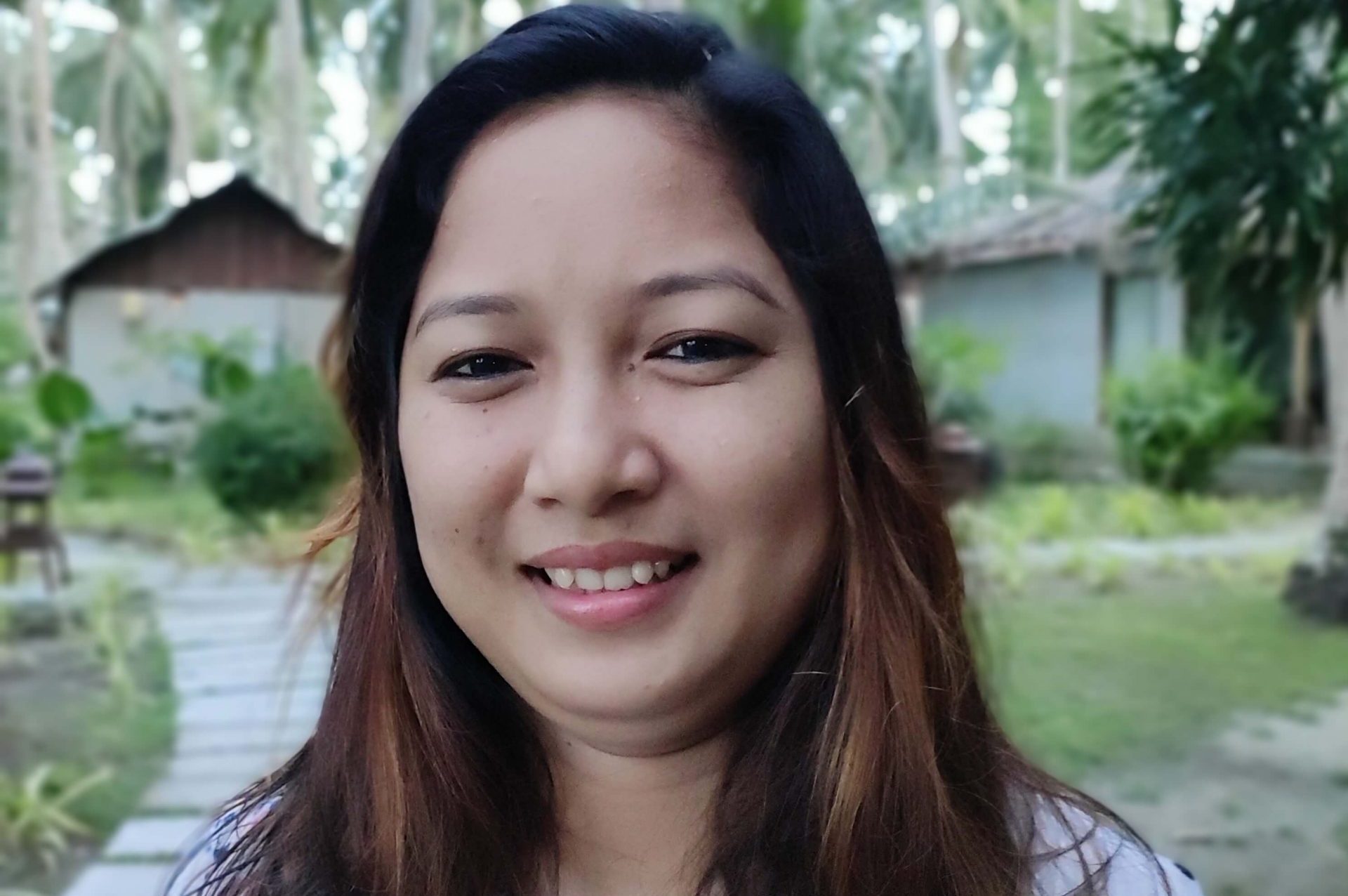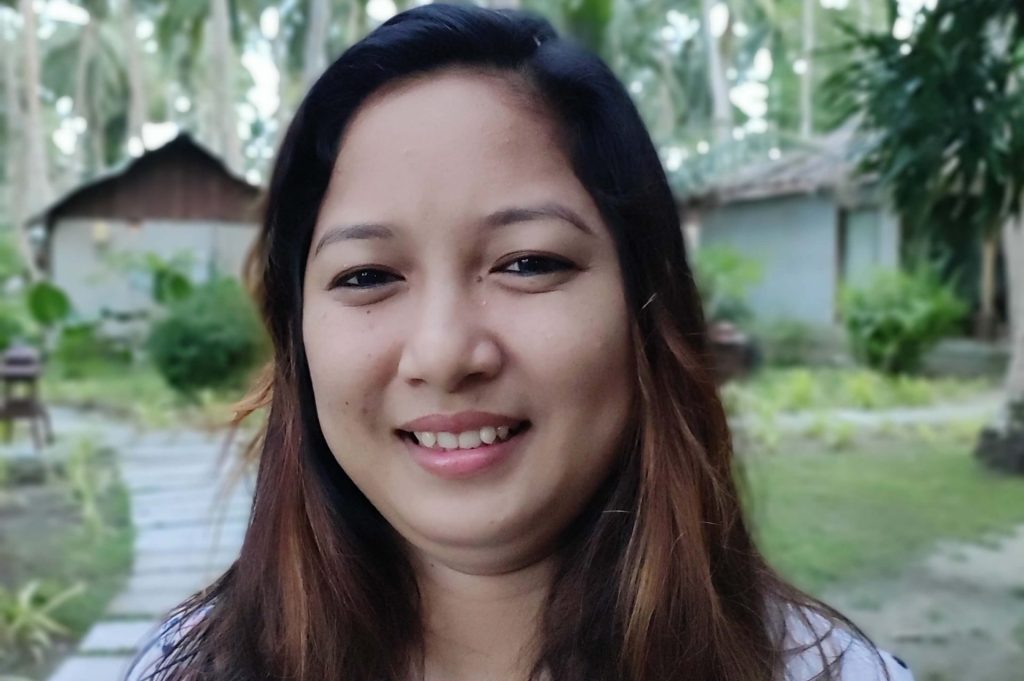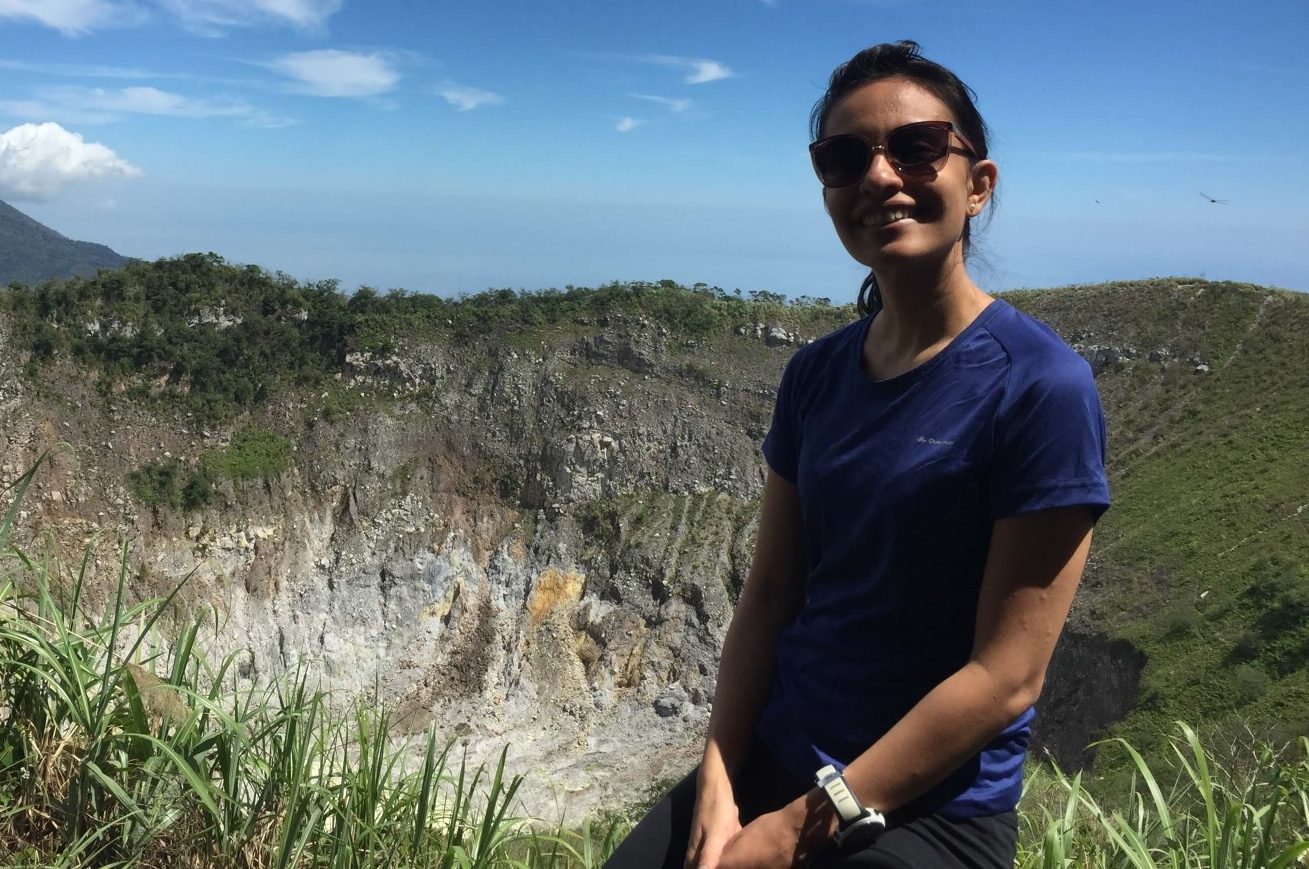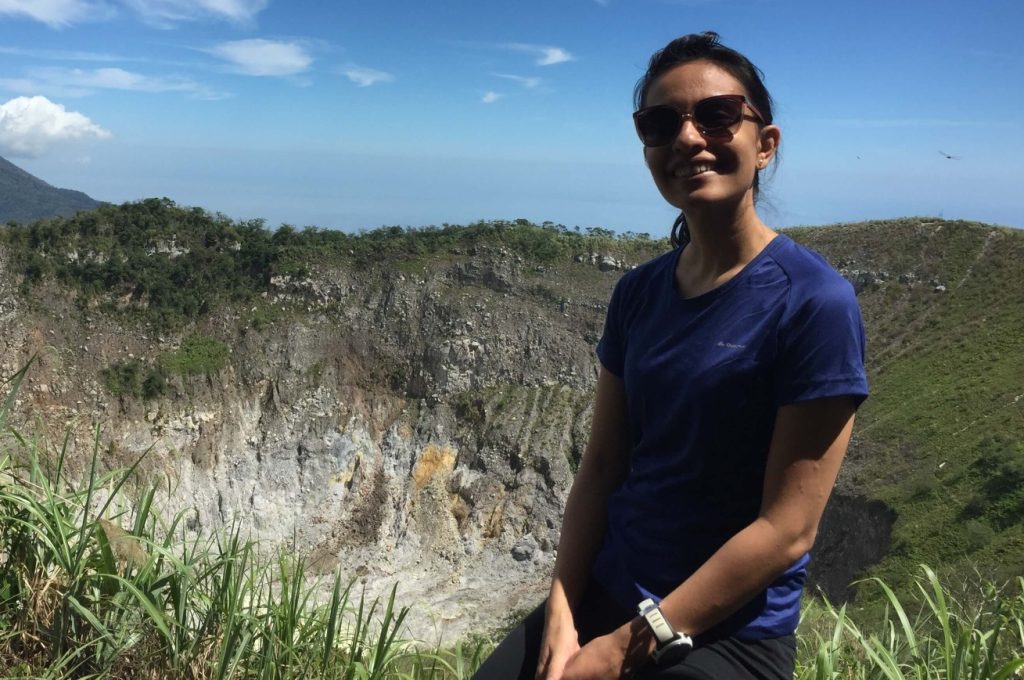 When she was little, Shernaz explored professions like veterinary science and archaeology in her daily imaginations. She was always a free soul that is why after almost a decade of being trapped in the advertising world, she snapped out of her reverie and harnessed the beach baby inside her. Her decision to instead to be connected to the diving world that had fascinated her for so long, led her to Scubalov for which she now holds office in Mumbai. This adventurous Advanced Open Water diver spends the rest of her time rescuing strays and planning new escapades.
The boat boys form the backbone of our operation here on Havelock. They are the unsung heroes who shoulder some of the most challenging responsibilities behind the scene to ensure all of us have a seamless dive experience. The sheer strength and stamina they apply to their work often leaves us not only bewildered and wondering if they really are super human in disguise, but also immensely grateful. Most importantly these mischief mongers keep us all sane with their daily shenanigans and monkey business, never allowing a dull moment to prevail at the dive shop.